Neiman Marcus profit up fivefold on luxe rebound
NEW YORK, March 11 (Reuters) - Neiman Marcus Group Inc's [NMRCUS.UL] holiday quarter profit rose more than fivefold as the upscale retailer benefited from gains in U.S. luxury spending.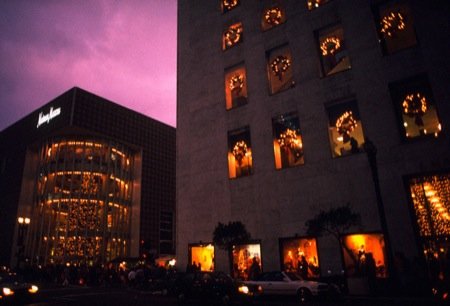 Neiman Marcus department store
The operator of Neiman Marcus and Bergdorf Goodman stores reported net income of $21 million for its fiscal second quarter ended Jan. 29, which included the key Thanksgiving-to-Christmas period, compared with $4 million a year earlier.
Revenue rose 6.4 percent to $1.17 billion, while comparable revenue rose 6 percent.
The privately-held luxury retailer's holiday results echoed those of rivals such as Saks Inc (SKS.N), Nordstrom Inc (JWN.N) and Tiffany & Co Inc (TIF.N), which all reported strong sales gains over the holiday period as well-heeled shoppers spent more on high-end designer clothes, shoes and jewelry.
Neiman was bought by an investor group led by private equity firm TPG Capital [TPG.UL] and Warburg Pincus LLC [WP.UL] in October 2005.
Neiman operates 41 Neiman Marcus stores across the United States and two Bergdorf Goodman stores in Manhattan. It also operates thirty Last Call outlet stores.

(Reporting by Phil Wahba; editing by John Wallace)
© Thomson Reuters 2017 All rights reserved.