Adidas to use Euro 2012 to reach market leadership in Poland
Next June, both Poland and Ukraine will be co-hosting for the first time the Euro 2012 football tournament. Adidas, the event's official partner, has spoken of its plans to use the Euro 2012 as means penetrate the Polish market further and achieve market leadership in the country by 2015. By that time, the sports manufacturer expects its revenue to reach 17 billion euros, an increase from the 12 billion registered in 2010.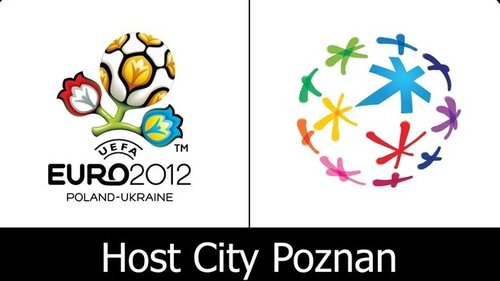 (from left to right) : Logo for the Euro 2012 tournament and for host city Poznan
In the football category alone, Adidas aims to be the market leader in Poland by as early as 2012. This goal could be accomplished with the sales of merchandising linked to the tournament, such as footballs with the UEFA colours. According to Adidas, products for the UEFA Euro 2010 tournament will be available for consumers at the end of 2011.The company's CEO, Herbert Hainer, said that Adidas "is already the clear market leader" in the Ukraine.
Although the emerging markets in Eastern Europe "only" generated around 1.38 billion euros in sales in 2010, against 3.5 billion for Western Europe and 2.8 for North America, the region nevertheless saw a strong growth with a 23% increase in sales (falling just behind South America), thus showing a great potential for future development.
Copyright © 2017 FashionNetwork.com All rights reserved.