Next maintains stable sales volume despite price rise
Next was one of the few clothing retailers to see a considerable increase in its prices due to the cotton cost rise. Despite the price increase of its products reaching up to 7%, the retailer not only managed to maintain a stable sales volume, but it also saw a revenue growth of 3.6% to 1.565 billion pounds (1.79 billion euros), while its profit before tax went up 8.5%.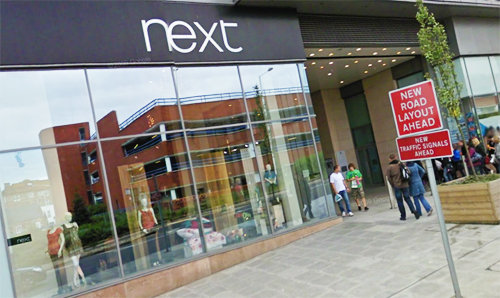 Next store in Kent (photo by Google Street View)
When commenting on this positive performance, Next executives said that the retailer has managed to progress without a hitch through the "perfect storm" that the retail sector has faced since summer 2010, when cotton prices went sky-high. Relying on a strong network of 532 stores across the UK, Next may be raising its prices even further to +8% in the second half of this fiscal year.
At the beginning of the year, a number of retailers announced whether there would be any price changes due to the tough retail climate. C&A and Marks & Spencer went in the same direction as Next, while other retailers such as H&M, Zara and Primark refused to raise their prices in order to maintain their competitive position in the market.
Copyright © 2017 FashionNetwork.com All rights reserved.