Facebook per-click ad prices go through the roof
A recent study by Efficient Frontier showed that brands have doubled the number of fans in their Facebook pages in just one year. It also revealed that this quest for popularity resulted in a 54% jump in the cost of per-click ads in the social networking website.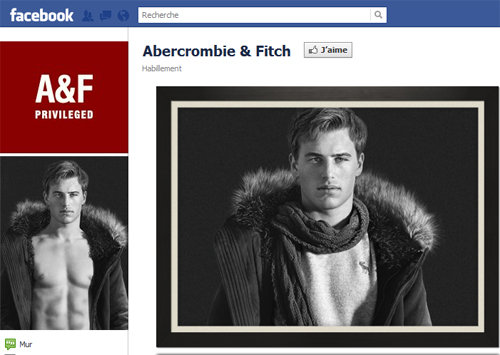 Abercrombie & Fitch has more than 5.5 million Facebook fans
This rise happened in the space of 3 months, during which marketers spent 25% more on Facebook advertising, such as banners that ask online users to subscribe to the brand's newsfeed. With a monthly fan growth of 9%, this form of publicity is proving to be efficient.
Furthermore, the report also found that fan engagement rose by 31%, meaning that more people are leaving comments on posts or sharing them with their Facebook friends. But it does not look like this price rise is stopping anytime soon, as Efficient Frontier predicts that the cost per-click for Facebok ads will continue to increase at a rate of 30 to 40% over the next two quarters.
Copyright © 2017 FashionNetwork.com All rights reserved.