Exit of YSL unit head at L'Oreal puzzles market
PARIS - The abrupt and unexplained departure of the head of Yves Saint Laurent Beaute, one of the most successful and fastest-growing units of L'Oreal, has left analysts scratching their heads after the French group confirmed the move on Tuesday.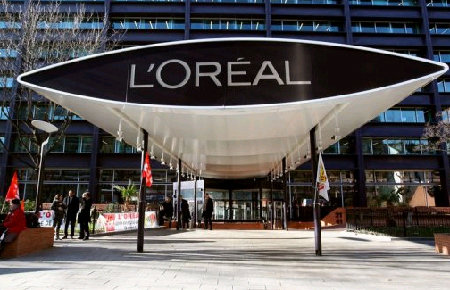 Photo : AFP
Several media starting with Women's Wear Daily reported on Monday that Renaud de Lesquen had left L'Oreal. The French group confirmed his departure the next day but declined to comment further.
"We do not have any information about this," a L'Oreal spokeswoman said.
Lesquen's secretary said he had not been in the office since the end of November.
The timing of his departure is surprising considering Lesquen, a seasoned manager who had worked for L'Oreal since 1993, was about to launch Yves Saint Laurent's skincare line in January, a strategic event for the division.
"This is a surprising departure which comes at a time when the YSL brand is about to make an important (product) launch," CM-CIC Securities said in a note.
Lesquen, chairman of Yves Saint Laurent Beaute since L'Oreal bought the French brand from PPR in 2008, is credited with having revamped its make-up and perfume lines with new products and major advertising campaigns.
YSL is one of the top brands within L'Oreal's luxury division which has been driving much of the French group's growth in recent years.
"Given he has done a good job, it is strange that he should leave, particularly at this time," one London-based analyst said.
YSL Beaute, known for best-sellers such as Paris and Opium perfumes, launched two new men's perfumes including L'Homme Libre this year as well as a new woman's perfume La Parisienne with an advertising campaign featuring Kate Moss. (Reporting by Astrid Wendlandt and Pascale Denis; Editing by David Holmes)
© Thomson Reuters 2017 All rights reserved.