Ex-CEO of retailer JJB charged with fraud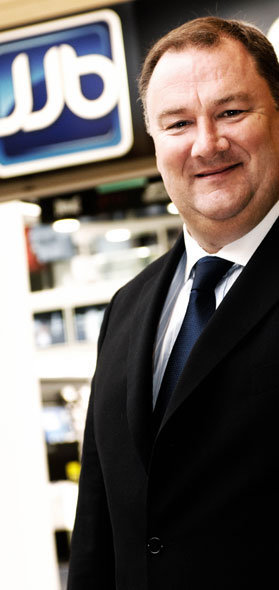 Christopher Ronnie, ex-CEO of JJB Sports / Photo: JJB Sports
LONDON - Christopher Ronnie, the former chief executive of British sportswear retailer JJB Sports , has been charged over an alleged 1 million pound ($1.6 million) fraud, the Serious Fraud Office said on Wednesday.
Ronnie, JJB Sports' CEO from August 2007 to March 2009, is charged with three fraud offences, two money-laundering offences, and three offences of providing false information, the SFO said in a statement.
Ronnie appeared in court on Wednesday alongside David Patrick Ball, joint owner of JJB supplier Fashion & Sport Limited, who is charged with three false information offences, it added.
Both men were released on unconditional bail.
The SFO, which began a probe into JJB and rival Sports Direct in September 2009, said an enquiry into possible offences by other suspects was still underway.
In 2010, the agency cleared both firms of wrongdoing, but had said it was still investigating unnamed individuals.
JJB noted the SFO announcement in a separate statement on Wednesday, adding: "JJB has cooperated fully with the SFO in relation to its investigation."
Shares in JJB, which rocketed on Tuesday after the firm said it was in financing talks with a potential strategic partner, closed up 1.6 percent.
Separately, the SFO, tasked with prosecuting serious and complex fraud, said earlier Wednesday that it clawed back more than 50 million pounds in assets from fraudsters in 2011-12, up from 42.5 million pounds the previous year.
Its investigations last year led to prison sentences averaging 55 months, compared with just 30 months in 2010-11.
© Thomson Reuters 2017 All rights reserved.