Asos and B Store unite for summer capsule collection
B Store obviously enjoys working in collaboration with other brands. The mixed ready-to-wear brand which started in footwear has designed a new capsule collection, this time for Asos. Whilst its "B Store lives Liberty" collection is currently available in stores, the label's collaboration with the online retailer will be released as of the beginning of May.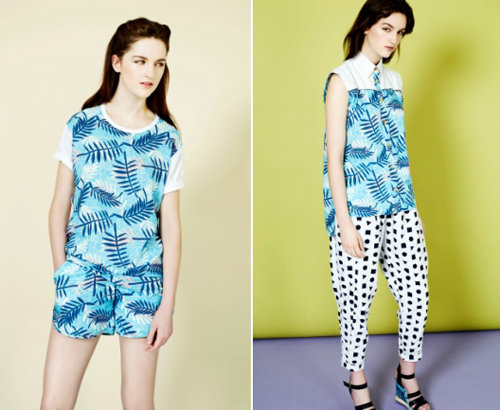 B Store for Asos, spring-summer 2012
The capsule collection of nine womenswear items, designed around two prints – a palm leaf and a geometric print – represents a first for Asos. The online retailer, which sells its own collections as well as a number of branded collections – including B Store's, of course – is an old-hand at collaborations, but it's how this one will be sold that is an innovation for the retailer.
As well as being available online, the B Store - Asos collection will also be available in the brand's new London flagship store on Kingly Street. It will be the very first time that Asos clothes appear in-store.
Copyright © 2017 FashionNetwork.com All rights reserved.