Metro swings to surprise loss on Media-Saturn costs
FRANKFURT - Germany's Metro, the world's fourth largest retailer, said it would focus on fixing problems in its existing business before entering new markets such as Indonesia as it reported a surprise operating loss in the first quarter.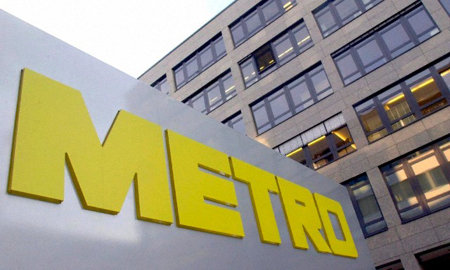 Metro headquarters in Düsseldorf / Photo: Metro
Metro, which runs cash & carries, hypermarkets, consumer electronics and department stores, is heavily exposed to shoppers in Europe, many of whom are tightening their purse strings in response to job cuts and government austerity measures.
The Duesseldorf, Germany-based group reported an operating loss of 9 million euros ($11.8 million) for the first quarter, blaming investments at its Media-Saturn chain of electrical goods stores, which reported a loss of 20 million euros.
The group said it had cut its 2012 capital expenditure budget to 1.8 billion euros from 2 billion and decided to scrap plans to enter the cash & carry market in Indonesia in order to concentrate on improving sales in existing markets.
Metro also said it did not expect profit to rise this year because of the weak economy and cautioned there were even risks to that guidance, confirming a forecast made in March.
Olaf Koch, who took over as CEO at the start of the year has said he wants the group to focus more on improving like-for-like sales, rather than just taking measures to protect profits, as his predecessor did.
"In many areas, our measures to improve like-for-like sales are already beginning to show the desired effects," Koch said in a statement on Thursday.
For the first quarter, Metro reported sales of 15.6 billion euros, in line with the consensus forecast in a Reuters poll.
© Thomson Reuters 2017 All rights reserved.