New Mothercare CEO sets out plan for UK business
LONDON - Baby products and maternity retailer Mothercare's new chief executive set out his plan on Thursday to restore its British business to profitability in the next three years by cutting stores and introducing a greater range of pricing.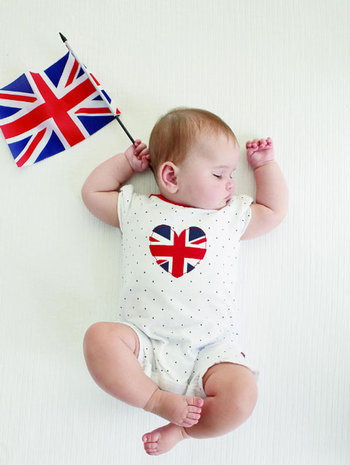 Photo: Mothercare Plc, PR Shots
Simon Calver, who took the helm at Mothercare at the end of April, made his first statement as CEO while presenting the company's full-year results, saying that the firm would continue its expansion in emerging markets, where it enjoys high growth.
Mothercare is battling intense competition in Britain from supermarkets and Internet players, while consumers' wallets have thinned as the economy re-entered recession this year.
Calver reiterated Mothercare's previously announced goal of shuttering some stores by March 2015, to pare the British business down to a profitable core.
"We'll be moving from 311 down to 200 stores and focusing very much on retaining the profitable stores," Calver said. "The basis of this plan is very much on the things that we can control."
Like-for-like UK sales were down 6.2 percent in 2012, and the company's British segment swung to a loss of nearly 25 million pounds in 2012 from a profit of 11 million pounds last year.
"Getting our value proposition right will over the course of this plan improve our like-for-like sales," Calver said.
Mothercare would introduce a greater range of products at different price points, Calver said, adding that the company had faced competition from retailers selling high-end items and supermarkets with cheaper lines.
"As a result of that Mothercare's been squeezed in the middle," Calver said. New products to be introduced in July, he said, would give "double-digit reductions in prices for our customers."
Markets reacted positively to Calver's message, sending the group's shares up over 12 percent to 185 pence at 0812 GMT.
However, some analysts voiced scepticism.
"Competing on price is not an option, we feel, as (Mothercare's) product categories have been commoditised by on-line and the supermarkets," said analysts at Seymour Pierce. "Improving service is only part of the solution as we believe the UK business really needs to reinvent itself."
After booking a one-off charge of 104 million pounds ($164 million) for the year, part of which were costs associated with the company's restructuring plan, Mothercare's pre-tax losses for 2012 came to 103 million pounds.
The firm posted an underlying pre-tax profit of 1.6 million pounds in the 53 weeks to the end of March, broadly in line with market expectations, compared to 28.5 million pounds last year.
The weak performance at home offset strong growth overseas, with like-for-like sales up 6.1 percent, and Mothercare said it planned to accelerate its international expansion in markets including Saudi Arabia, India, China, Russia, and Brazil.
The company has stores in 59 countries, and Calver said he expects international retail sales to grow by 20 percent per year over the next three years, though that strategy faces challenges as well.
"We wonder whether Mothercare's international business may now start to see the beginning of profoundly increased competitive incursion in some of its more profitable international territories," said analysts at Charles Stanley.
Calver, formerly the head of Amazon Inc's LOVEFILM International unit, said the company also planned to increase its web presence internationally. The firm introduced a new website this spring in an effort to boost its e-commerce business.
© Thomson Reuters 2017 All rights reserved.