John Lewis sales growth held back by heatwave
LONDON - John Lewis, country's biggest department store group, continued its run of double digit weekly sales increases but growth was held back by hot weather as shoppers chose fun in the sun over the high street.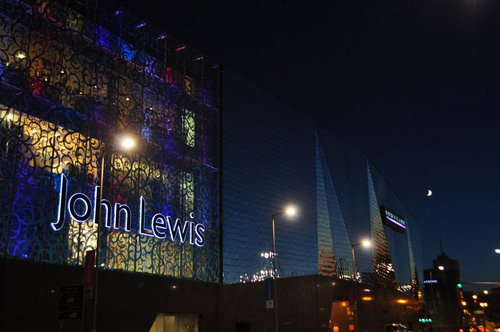 John Lewis in Leicester / Photo: John Lewis
The employee-owned retailer has been growing sales even though official data showed overall UK retail sales fell last month at their fastest rate in more than two years.
John Lewis said on Friday its sales increased 9.3 percent year-on-year to 60.06 million pounds ($92.44 million) in the week to May 26. Sales a week earlier grew 11.6 percent.
"While John Lewis reported yet another week of year-on-year sales growth that most other companies would die for, it is notable that the rate of growth has slowed in recent weeks," said Howard Archer, chief economist at economic consultancy IHS.
"The slowdown in John Lewis' sales growth could be a sign of heightened consumer caution following the news that the UK is back in recession and how events in Greece and the Eurozone could hit the UK economy."
Many UK retailers are under pressure as consumers are squeezed by higher prices, muted wage growth and government austerity measures designed to cut national debt.
However, John Lewis has been outperforming the wider market as its generally more affluent customers have been less impacted by Britain's double dip recession, while improvements to products and service have chimed with consumers.
"We should be pleased with the healthy 9.3 percent increase we achieved on the previous year despite the heat. Understandably, as customers enjoyed the weather in the later part of the week, our success came from our online business with a 46 percent increase, but shops held their own with an above-the-line 0.7 percent," John Lewis said of the department store outcome.
A mini-heatwave swept Britain with much of the country bathed in sun last week.
Electricals and home technology sales jumped 17.3 percent in the week, sales in the home category were up 4.1 percent and fashion sales rose 10.7 percent, the company said.
John Lewis also owns upmarket supermarket chain Waitrose. Here week to May 26 sales increased 7.8 percent to 112.49 million pounds.
© Thomson Reuters 2017 All rights reserved.