Jubilee gives John Lewis reason to celebrate
John Lewis, the UK's biggest department store group, enjoyed a sharp rise in weekly sales as shoppers splashed out on food and fashion to celebrate the Queen's Diamond Jubilee and take advantage of better weather.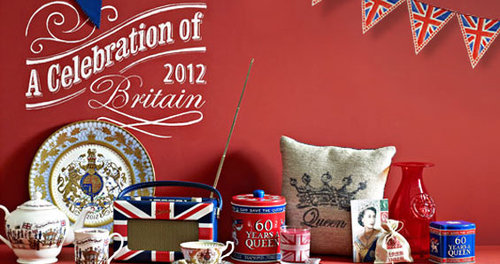 John Lewis's Jubilee range / Photo: John Lewis
The employee-owned retailer has had a run of strong weekly sales increases, albeit at slower rates in recent weeks, even though official data showed overall UK retail sales fell last month at their fastest rate in more than two years.
On Friday it said its sales increased 15 percent year-on-year to 62.39 million pounds ($97.2 million) in the week to June 2. Sales a week earlier grew 9.3 percent.
"The 15 percent year-on-year jump in John Lewis sales in the week to June 2 marks a reversal of a recent gradually slowing trend, so it remains to be seen how well sales hold up now that the boost from the Diamond Jubilee celebrations are over," said Howard Archer, chief economist at economic consultancy IHS.
"It does appear at the moment that the consumers need a boost such as extended good weather or a major event to significantly step up their spending, which is hardly surprising given that the pressures that they are still facing, particularly in terms of squeezed purchasing power."
Many UK retailers are under pressure as consumers are squeezed by higher prices, muted wage growth and government austerity measures designed to cut national debt.
However, John Lewis has been outperforming the wider market as its generally more affluent customers have been less impacted by Britain's double dip recession, while improvements to products and service have chimed with consumers.
Preparations for Jubilee themed celebrations helped the firm's upmarket supermarket chain Waitrose boost sales by almost 20 percent as shoppers snapped up party food and drinks, while better weather lifted summer clothing and outdoor products sales in its department stores.
Electricals and home technology sales jumped 18.8 percent in the week, sales in the home category were up 9.3 percent and fashion rose 20.1 percent, the company said.
"A subdued start to the week, as the good weather continued, gave way to a final three days of 27 per cent plus growth in the run-up to the Jubilee weekend, delivering a 15 per cent overall increase on last year," John Lewis said of the department store outcome.
It added that it had seen a strong start to this week's trading.
© Thomson Reuters 2017 All rights reserved.