Hong Kong retail sales rise 18.9 percent in July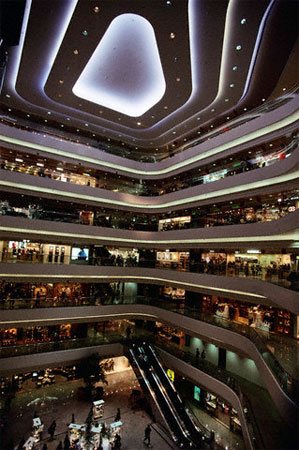 Times Square Center in Causeway Bay, Hong Kong
HONG KONG, Aug 31, 2010 AFP © - Hong Kong's retail sales rose 18.9 percent in July from a year earlier, official statistics showed Tuesday, with demand for cars and home appliances driving the increase.
Total retail sales for the month hit 27.2 billion Hong Kong dollars (3.5 billion US dollars), the Census and Statistics Department said, marking the 11th consecutive monthly rise.
Hong Kong's retail sales rose 18 percent in the first seven months of 2010 over the same period last year, the agency said.
Sales of vehicles and auto parts led the gains, rising 69.9 percent, followed by jewellery and watch sales (up 23.7 percent), consumer durables such as home appliances (up 21.6 percent) and electronic equipment (up 21.1 percent).
"Retail sales picked up distinctly in July," a government spokesman said.
"Sales of big-ticket items and durables were particularly strong, signifying the prevailing sanguine local consumer confidence amid an improving labour market."
The spokesman added that "improved job and income prospects, together with robust inbound tourism, should continue to render support to retail business in the near term."
Copyright © 2017 FashionNetwork.com All rights reserved.