"The Graduate" seduces again at Galliano's Dior
By Rachel Sanderson
PARIS (Reuters) - All that was missing was Anne Bancroft, smoky eyed and seductive, clutching a whisky tumbler.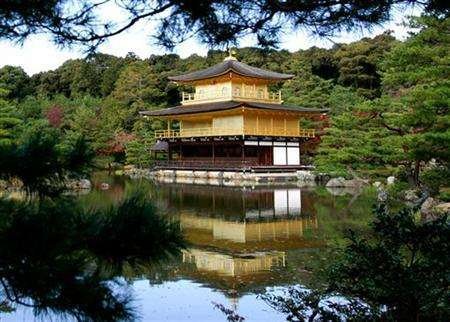 John Galliano took a trip back to the 1960s at Dior on Monday updating the rich bored housewife look made famous by Bancroft in the film "The Graduate" for a generation of women looking to take that buttoned-up womanliness into the office.
To the pumping introduction of "Mrs Robinson", the title track from the 1967 movie, Galliano sent models down the runway in tailored daysuits with box jackets in lollipop colours of fuchsia, mandarin, flame red and lime.
Evening dresses for autumn and winter 2008 were long and languorous; day dresses short and flirty; evening coats opulent and fur-edged; and there were lots and lots of accessories, from alligator skin stacked heels to oversized hats.
In short, there was something for women to wear whether they were in their 20s or their 80s -- a recipe for retail success at a time when falling financial markets mean a designer needs to appeal the widest possible clientele to weather a downturn.
"Galliano's so talented, there is such creativity and energy that goes into his clothes," said front row guest Lucy Liu, star of "Charlie's Angels" and "Ally McBeal".
Backstage, Bernard Arnault, chairman of LVMH Moet Hennessy Louis Vuitton, the world's largest luxury goods conglomerate that is behind the Christian Dior brand, paid tribute to Galliano's developing commercial as well as his creative skills.
"As much as it is about Galliano's creativity, it is also about his economic development," Arnault told Reuters.
The transformation of Galliano from rebel designer who shocked fashionistas with his risque designs to creator of Monday's sophisticated collection is part of a gradual realignment of Dior away from twenty- and thirty-somethings to older, wealthier customers.
So far it's worked. Christian Dior Couture's profits rose 32 percent to 74 million euros (56 million pounds) last year, with many millions more euros made from the perfumes and cosmetics LVMH group sells under the Dior brand name.
The Paris fashion season, following on from New York, London and Milan, marks the final leg of the catwalk cycle that will establish the trends for next season and provide vital inspiration for the world's biggest retail apparel chains from Zara and H&M to Marks and Spencer.
(Additional reporting by Mathilde Gardin)
© Thomson Reuters 2023 All rights reserved.