AptarGroup seen missing Street view
* AptarGroup to report Q4 results on Feb. 5
* Analysts expect EPS of $0.44, rev of $483.6 mln for Q4
* Decline in consumer spending likely to hit co
Jan 30 (Reuters) - Cosmetic and perfume dispenser maker AptarGroup Inc (ATR.N) is likely to miss market expectations in the fourth quarter as a sharp decline in consumer spending weighs on volumes.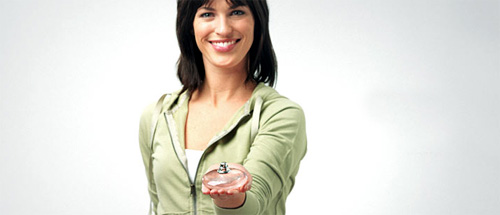 www.AptarGroup.com
Volumes across most of AptarGroup's consumer end-markets are likely to be stressed during the fourth quarter, analysts said.
Fragrance and cosmetic sales are taking a hit due to weakness in discretionary spending and lower footfalls at mall-based stores.
Estee Lauder Cos Inc (EL.N) and Elizabeth Arden Inc (RDEN.O) cut full-year outlooks earlier this month as the cosmetics makers were hit by weak customer traffic at department stores.
Claudia Shank Hueston of J.P. Morgan Securities said slashing of fiscal 2009 earnings outlook by Estee Lauder "bodes negatively for AptarGroup, given that the company's end-markets in beauty and home are closely entwined with Estee Lauder's product lineup." The challenging environment is expected to persist as U.S. retail sales are projected to fall 0.5 percent in 2009, according to the National Retail Federation.
Crystal Lake, Illinois-based AptarGroup draws about 52 percent of its total revenue from the beauty and home segment, which designs and creates spray pumps, lotion pumps and aerosol valves.
The closures segment -- which makes dispensing closures for AptarGroup's fragrance and cosmetic, personal care, household, and food and beverage customers -- accounts for about 28 percent of the company's revenue.
"We expect AptarGroup's customers to maintain minimal re-order rates in anticipation of persistently weak consumer spending and tight credit," analyst Christopher Manuel of KeyBanc Capital Markets said.
He has a "hold" rating on the stock.
The company is expected to report fourth-quarter results on Feb. 5. Earnings in the first two quarters of 2008 beat market estimates and came in line with Wall Street view in the third quarter.
Shares of the company have lost 16 percent of their value in the last one year, compared with a 39 percent fall in the Dow Jones US Containers and Packaging Index .DJUSCP.
OUTLOOK CONSERVATIVE
Analysts warned that the company could give out a "conservative" outlook for 2009 due to the macroeconomic uncertainty.
At least two analysts indicated that the company will forecast lower-than-expected 2009 earnings.
They, however, said the vulnerability on the consumer discretionary side could be offset by growth in the company's pharmaceutical segment, which accounts for about 20 percent of the total revenue.
Growth in its pharmaceutical segment is likely to remain relatively resistant, though not immune to economic pressures, KeyBanc's Manuel said.
The third-quarter results were driven mainly by higher demand for the company's metered dose inhaler valves and nasal pumps.
"In pharma, we are expecting 4 percent year-over-year revenue growth due to improved volumes, partially offset by foreign exchange," Hueston, who has a "neutral" rating on the stock, said.
Analyst Ghansham Panjabi of Wachovia Capital Markets said he views AptarGroup as one of the best organic growth franchises in the packaging sectors. He rates the stock "market perform."
Analyst Elliott Schlang of Soleil Securities-Great Lakes Review said the company's design capability, which helped it come through relatively unscathed in the last recession, will steer it through this recession as well.
Schlang rates the stock a "gradual accumulate," saying it is still No. 1 worldwide in caps, closures and pumps. The following table shows details of analysts' expectations for the fourth quarter, according to Reuters Estimates:
EPS Net profit (GAAP) Revenue
(pre-ex) ($ mln) ($ mln) Highest 47 33.1 506.7 Lowest 42 29.9 463.0 Mean
44 31.5 483.6 Analysts
7 2 4 (Reporting by Bhaswati Mukhopadhyay in Bangalore; Editing by Anil D'Silva)
© Thomson Reuters 2023 All rights reserved.