Artist says Vuitton design raises Darfur awareness
By Foo Yun Chee
HAARLEM, Netherlands (Reuters) - Danish art student Nadia Plesner, being sued by the fashion house Louis Vuitton for depicting its handbag on a T-shirt, says her design has got more people talking about the Darfur conflict than she ever thought.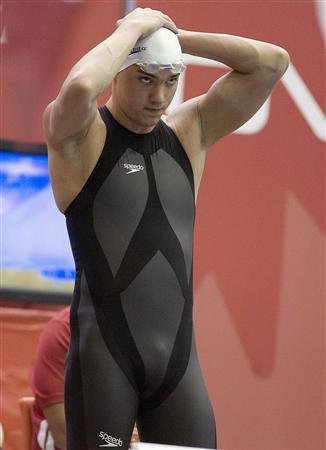 Plesner, one of a group of designers who are trying to raise awareness of the violence in Sudan's Darfur region, created an image of a child victim of the conflict holding a tiny dog and a trademark patterned Louis Vuitton handbag.
"Everyone knows the image of a small starving black child. We have seen it so many times now, but it doesn't work anymore," said the 26-year-old, who is studying in Amsterdam.
Plesner has been inundated with orders for the image on T-shirts and posters since the Paris-based fashion house decided to take her to court for infringing copyright.
Louis Vuitton, part of the French luxury goods group LVMH, has taken issue with her unauthorized use of its trademark and copyright "for commercial purposes."
"This issue is important to Louis Vuitton because it directly impacts the brand on which our company has been built and which we must protect," it said in a statement.
Plesner said the image was also aimed at highlighting the media's obsession with show business at the expense of other global issues. The dog in her image is dressed in pink, like the lap dogs often clutched by celebrities.
INJUNCTION
Louis Vuitton said a Paris court had issued an injunction on March 25 ordering Plesner to stop selling products that infringed its intellectual property rights, and that it was taking further action after she refused to comply.
Plesner is due to meet Louis Vuitton executives in Paris on May 30, and said she hoped to convince them to work with her.
"I don't want to change the bag but I need to discuss with my lawyers what can we do," she said, wrapping a T-shirt in a bag before sealing it in an envelope to mail to a client.
Plesner said she had more than 4,000 orders for either T-shirts at 35 euros ($53) a piece or posters at 13 euros.
She said profits were going to the Divest for Darfur campaign (http://www.savedarfur.org/page/content/index/ ), which seeks to exert economic pressure on the Sudanese government to cooperate with international efforts to end the violence.
"I get a lot of personal emails from people that are moved by the campaign. They feel like it has opened their eyes and they want to do something," she said.
International experts estimate some 200,000 people have died and 2.5 million have been made homeless in the west Sudanese region of Darfur since mostly non-Arab rebels took up arms, accusing the central government of neglect.
Plesner has already identified her next project, a spoof of the "Mr Men and Little Miss" series of children's characters by Roger Hargreaves.
"I have a drawing for a T-shirt called 'Little Miss Child Prostitute'. It is a little bit like the same thing -- you take something from the Western world and you twist it a bit to show that, for other children, life is very different," she said.
(Editing by Kevin Liffey)
© Thomson Reuters 2023 All rights reserved.