Bag maker Longchamp predicts 2010 sales jump
PARIS, Sept 28 (Reuters) - Longchamp, one of France's leading handbag makers, will beat its own expectations for 2010 thanks to a strong influx of tourist shoppers, strength in Asia and a rebound in the United States, its chief executive said.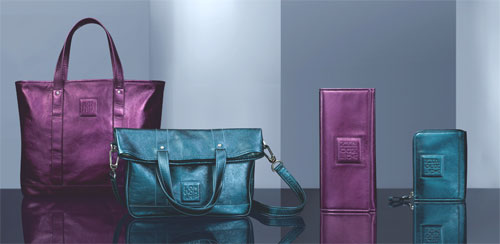 Longchamp's new bag collection, Happy
Longchamp, which competes with Richemont's (CFR.VX) Lancel, LVMH's (LVMH.PA) Louis Vuitton and Coach (COH.N), sees revenue growth of 20-25 percent for 2010, up from a previous forecast of 15 percent in April and 7-8 percent at the end of 2009.
"Trading is much better than what we expected," Chief Executive Jean Cassegrain, grandson of the company's founder, told Reuters in an interview.
In 2009, the worst year on record for the luxury goods industry, sales of the handbag maker rose 4 percent.
Cassegrain said part of the revenue growth could also be explained by the popularity of Longchamp bags designed by super-model Kate Moss, who has jazzed up the brand's classic and conservative image.
Longchamp, whose logo is a jockey on a racing horse, is positioned in the affordable luxury segment, with most of its products costing between 200 euros ($267) and 600 euros.
Cassegrain forecast 2010 revenue would be well above 300 million euros, up from 260 million in 2009, and he expected this year would be "the best ever" in the U.S., where Longchamp made about 10 percent of revenue.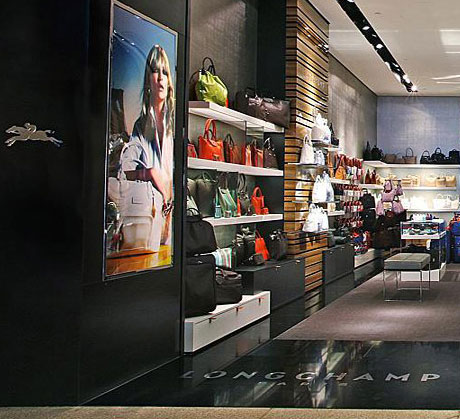 Inside a Longchamp boutique
Longchamp's upbeat update cements the view that demand for luxury goods has been climbing solidly since the spring, defying worries it would slow down in the second half due to remaining economic uncertainties in the U.S. and Europe.
LVMH, PPR's (PRTP.PA) Gucci and Hermes (HRMS.PA) have all posted stronger half-year figures than analysts expected.
But they have warned that second half figures should look less flattering as the comparative basis of 2009 would be higher than for the first half.
TOUGH CALL
In spite of the strong rise in sales, Cassegrain said the company's profits would not rise as much, due to investments in communication, shops in Asia and a Chinese website.
He said Longchamp would open about 20 shops this year and estimated the brand now directly operated between 200 and 250 stores worldwide.
For the moment, he noted no sign of flagging demand but he said 2011 would be difficult to predict, particularly in Europe as upcoming fiscal austerity measures could weigh on consumers.
"There could be some worries about next year," he said.
But in Asia, Cassegrain said growth remained strong, and sales in China were rising about 30 percent a year. He forecast China would become one of Longchamp's top five markets within the next two to three years.
Longchamp's main markets include France, where it generates 40 percent of revenue, as well as Germany and Japan.
Founded in 1948, Longchamp takes its name from the horse racing course just outside Paris along which the company's founder liked to walk.
The brand is known for its "pliage" line of coloured fold-up nylon and leather bags, which have been best-sellers since their launch in the 1990s and are popular online purchases.
Two-thirds of Longchamp's production is in France and one-third is in Morocco, Madagascar, Tunisia and China.
Cassegrain said Longchamp wished to remain a family business for the foreseeable future.
($1=.7494 Euro) (Editing by James Regan)
© Thomson Reuters 2023 All rights reserved.