Belgium's Van de Velde pursues stable sales in '09
* 2008 EBIT falls 3.7 pct
* Pursues stable sales in 2009
* Proposes dividend of 0.9 euro/share
(Adds detail)
BRUSSELS, Feb 16 (Reuters) - Belgian luxury lingerie retailer Van de Velde (VELD.BR) said on Tuesday it was pursuing stable turnover in 2009 and proposed paying out a 0.9 euro per share dividend for 2008, matching its 2007 payout.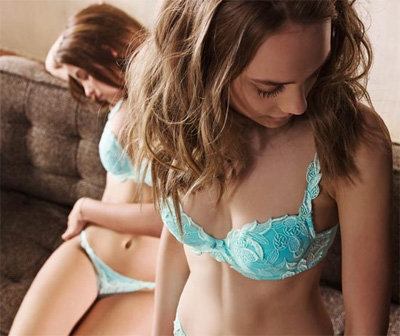 Van de Velde - Marie Jo
Earnings before interest and tax (EBIT) for 2008, including luxury lingerie brand Andres Sarda, which the group acquired in June 2008, fell 3.7 percent to 40.2 million euros ($51.43 million), while sales rose 2 percent to 133.0 million euros.
Excluding Andres Sarda, sales fell 0.8 percent to 129.3 million euros due to currency devaluation in growth markets and more limited sales in November and December, the group said.
Van de Velde, which exports across the European Union, to the United States and South-east Asia, booked a 2.25 million euro impairment charge on a 3.45 million euro investment in collateralised debt obligations (CDOs) purchased in 2005.
In 2009 it plans to combine cost savings with the development of new brands, but will also eye suitable acquisitions.
The group said it intended to remain debt-free as long as the recession continued. ($1=.7816 Euro) (Reporting by Antonia van de Velde; editing by Simon Jessop)
© Thomson Reuters 2023 All rights reserved.