Bhs full-year profit down 40 pct and no dividend
By James Davey
LONDON (Reuters) - Bhs Group, the department store chain owned by billionaire Philip Green, posted a 40 percent fall in full-year operating profit on Tuesday, and for the fourth year running Green decided not to take a dividend.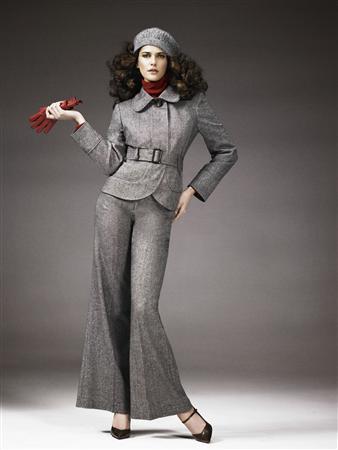 Green told Reuters the trading outlook was "very, very difficult" to read after Bhs reported an operating profit of 30.2 million pounds for the year to March 31, compared with 50 million the previous year and the record 112 million in 2004.
Total sales fell 1.4 percent to 860.3 million pounds and were down 2.9 percent on a like-for-like basis, which strips out the contribution from new space opened in the year.
Cash generation fell 33 percent to 72 million pounds, and year-end debt was 63 million pounds, in line with last year.
Monaco-based Green said the outcome was "a solid performance in an exceptionally challenging market."
He said Bhs suffered from sharply higher underlying costs. "Rent, rates, light, heat, transport, minimum wage; these don't go away," he said.
The decision to pay no dividend was down to Bhs's continuing refurbishment programme. Capital expenditure more than doubled to 53 million pounds.
The market remained competitive and unpredictable, said Green.
"The last six weeks have seen sales down 4 percent, reflecting not only the market but also the continued impact of the erratic weather patterns," he said.
Sales since the end of March were "slightly worse" than the figure for the last six weeks, while year to date international sales from franchise stores were up 14 percent like-for-like.
"This last weekend, as bizarre as it is, was probably our best weekend for six months," said Green.
"Maybe this weekend was better because it's the first time we've actually had some autumn weather in autumn."
Asked how Bhs was performing compared with its peers, Green said: "I think we're in the pack."
Christmas 2008 would be tough. "We're all going to have to work hard ... We'll have to see if we're any good," he said.
Many retailers are struggling as cash-strapped consumers, faced with higher food, fuel and mortgage costs, rein in spending.
Last Thursday Marks & Spencer Group reported its worst quarterly sales performance for over three years.
Asked if tough markets would bring acquisition opportunities next year, Green, whose family has an estimated personal fortune of almost 5 billion pounds, said: "I don't know. We'll have to see if we can define what opportunity is.
"I think I've been cautious for a while, so it's just a question of let's have a look how the balls bounce. I don't know yet."
Green acquired Bhs for 200 million pounds in 2000. His family owns 94 percent of the equity, while Scottish retail entrepreneur Sir Tom Hunter owns 5 percent.
Green also owns fashion group Arcadia, which includes the Top Shop and Dorothy Perkins chains. In 2005 he paid his family a 1.2 billion pound dividend from Arcadia.
In 2004 he tried and failed for a second time to buy Marks & Spencer.
(Reporting by James Davey; Editing by Will Waterman)
© Thomson Reuters 2023 All rights reserved.