Big Brown cruises to Preakness victory
By Steve Ginsburg
BALTIMORE (Reuters) - Unbeaten and still untested, Big Brown followed up his convincing Kentucky Derby victory by winning the Preakness Stakes in equally dominant fashion on Saturday.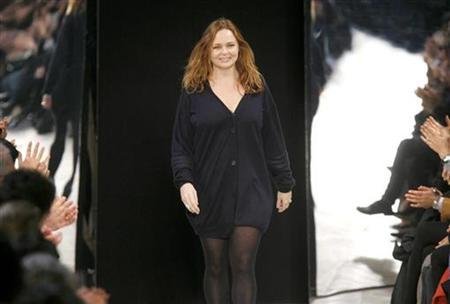 Big Brown, the overwhelming 1-5 favourite ridden by Kent Desormeaux, grabbed the lead at the top of the stretch and easily cruised away from the field for a 5-1/4-length triumph.
"Unlike in the Kentucky Derby where I had to start knuckling on him to get him to go get the leaders, today I was slowing him down not to pass the leaders," said Desormeaux.
"It was really a dramatic change from two weeks ago in the Kentucky Derby."
The Kentucky-bred son of Boundary will run in the Belmont Stakes on June 7 in New York with hopes of becoming the 12th Triple Crown winner and first since Affirmed in 1978.
Big Brown trainer Richard Dutrow, Jr. did not feel the exhausting mile-and-a-half (2400 metres) Belmont would be a problem for his colt, who remained unchallenged in his five career starts.
"I can't imagine we're going to screw anything up here," he said. "We're going to go with the basic plan like we always have, nothing special.
"I'm not afraid of a mile-and-a-half. I'm not afraid of five weeks, three races. I'm not afraid of anything."
Big Brown's winning time of 1:54.80 was off the Preakness record of 1:53.40 set in 1985 by Tank's Prospect and equalled by Louis Quatorze in 1996.
Derby trial winner Macho Again finished second in the 12-horse, mile-and-three-sixteenths (1900m) race, while Tesio Stakes champion Icabad Crane settled for third.
"Big Brown is a monster," said Riley Tucker trainer Bill Mott, whose colt was in second place for much of the $1 million (510,780 pounds) race before tiring badly to finish last.
Big Brown, whose average margin of victory is nearly eight lengths, broke cleanly from the sixth post before moving to the rail to stalk early leaders Gayego and Riley Tucker.
Desormeaux moved Big Brown to the outside at the three-eighths pole (600m from the finish) and grabbed the lead from Racecar Rhapsody at the top of the stretch.
The bay colt, who won the Kentucky Derby by 4-¾ lengths, cruised to the finish line for a victory that could have been much greater had Desormeaux urged Big Brown for more.
"I guess we know that Big Brown is the real deal now," said Reade Baker, trainer of sixth-place finisher Kentucky Bear.
(Writing by Steve Ginsburg; Editing by Justin Palmer and Greg Stutchbury)
© Thomson Reuters 2023 All rights reserved.