China move to keep shoppers may hit HK retail rents
HONG KONG - Last Christmas, Fion Ng had an unusual request from a mainland Chinese customer at the high-end cosmetics store she manages in Hong Kong's Causeway Bay district, the most expensive place to rent a shop in Asia.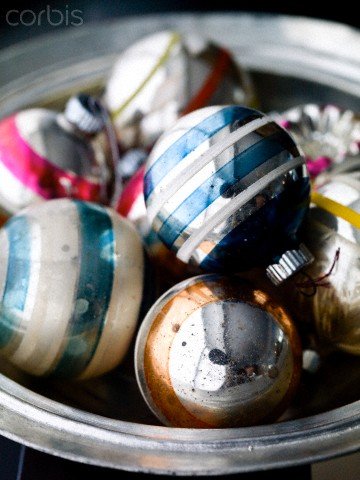 Photo: Corbis Images
"Is this really the most expensive cream?" the shopper from Shanghai asked, of a product that sells for HK$3,000 ($390 a jar. The customer wanted to talk up the price, not haggle it down. "If not, I will be really embarrassed if my friends find out."
Reassured of the cost and that the Spanish royal family uses the same Eternal Youth cream, she snapped up 10 jars for gifts. This year, she returned and bought another five.
The daily waves of high-end shoppers from mainland China has turbo-charged sales at shops in Hong Kong and driven the fastest retail rent increases in the world.
A bid by Beijing to keep shoppers inside mainland China, however, threatens that wave and the rent surge Hong Kong shop landlords have enjoyed.
China is considering cutting or scrapping import duties on luxury goods to keep shoppers within the mainland. Should the move succeed, Hong Kong's retail property rents, the last bright spot in the city's slowing property market, would be hit hard, as would profits at real-estate companies.
"Everyone would be affected," said Paul Hart, executive director at brokerage Knight Frank. "All the big developers have got exposure to high-value retail that attracts mainlanders."
China's efforts to keep well-heeled Chinese shoppers at home is in line with its over-arching plan to boost domestic consumption and cut dependence on exports to drive its economy, the world's second largest.
China's tariffs run as high as 45 percent for cosmetics and 43 percent for high-end watches, driving many rich consumers to shop in Hong Kong, London and Paris, a trend that the Chinese commerce ministry wants to change, according to media reports.
While a final decision on the duty cuts remains unclear, Hong Kong landlords, whose properties house 84 percent of the world's global luxury brands, including Louis Vuitton (LVMH.PA), Prada (1913.HK) and Cartier, are bracing for an inevitable hit.
'SIGNIFICANT EFFECT'
Buyers from abroad generate 40 percent of Hong Kong's store sales, and two out of every three visitors to Hong Kong are from mainland China.
That has helped propel Hong Kong's store rents to stratospheric levels. At $1,510 per square foot per year, Russell Street in Causeway Bay is the second most expensive retail space in the world, behind only Fifth Avenue in New York, according to brokerage Colliers International (COLL.L).
Hong Kong attracts Chinese shoppers because of the wide range of goods and greater certainty they're genuine, but the main factor is price, said Andrew Lawrence, Hong Kong property analyst at Barclays Capital.
Since mainland visitors have to spend money on hotels and travel to get to Hong Kong, prices don't have to be equal in the two cities for Hong Kong's advantage to evaporate, he said.
Even a slight cut in duties will lead to as much as 20 percent drop in shoppers from China to Hong Kong, he said.
"That would have a significant effect on retail spending and then on retail rents."
Rents have run up 53 percent in a year, according to CBRE, the fastest rate of increase in the world.
But a shift in shopper's visits would make Hong Kong's super-high rents hard to justify.
Wharf (Holdings) Ltd (0004.HK), Hysan Development (0014.HK) and Hongkong Land (HKLD.SI) are the landlords with the greatest concentration of luxury retail, but the impact would spill throughout the city's property industry.
Hysan, a major Causeway Bay landlord, said any duty cuts would hurt luxury-retail landlords, but is confident sales in both Hong Kong and China can continue to grow.
Local companies have been crowded out of Hong Kong retail stores by new entrants such as Apple (AAPL.O), Abercrombie & Fitch (ANF.N) and Gap (GPS.N).
Global retailers, paying sky-high rents, regularly accept breaking even or losing money on sales at their flagship Hong Kong stores, covering the rent out of their marketing budget. If Beijing's duties go through, they may not need to pay for rent out of a separate budget.
"They're paying more than is profitable," Lawrence said. "They're paying to advertise to the mainland market."
($1 = 6.3706 Chinese yuan)
($1 = 7.7819 Hong Kong dollars)
(Additional reporting by Lan Wang in BEIJING; Editing by Michael Flaherty and Vinu Pilakkott)
© Thomson Reuters 2023 All rights reserved.