Christophe Mélard, new president at Sergio Rossi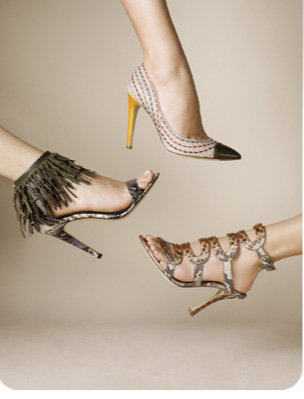 Sergio Rossi, Summer 2009
The luxury Italian shoemaker Sergio Rossi has named Christophe Mélard as president and CEO. He will succeed Didier Bonnin.
Aged 43, Christophe Mélard was previously director of finance for the YSL Beauty group and director of the brand Roger & Gallet since 2005. Furthermore, he contributed in reviving this latter group, counted as part of French heritage having been founded in 1806.
At Sergio Rossi, Mr Mélard will have to work extremely hard to advance the label in the highly competitive market for shoes.
By his side he will be able to rely on Francesco Russo, artistic director of the house, recruited at the end of 2008 and whose first collection will appear this coming autumn/winter season.
Based in San Mauro Pascoli in Italy, Sergio Rossi was 70% taken over by the Gucci Group, upmarket and luxury subsidiary of the giant PPR, in 1999. The label has around 50 boutiques across the world.

By Jonathan Fulwell (Source: Céline Vautard)
Copyright © 2023 FashionNetwork.com All rights reserved.