Cotton price increase will hit Primark margins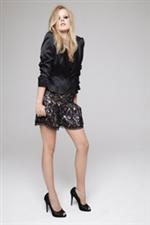 Primark
LONDON, Nov 9 (Reuters) - Primark owner Associated British Foods (ABF.L) warned the sharp hike in cotton prices will hit margins at its discount fashion chain as it beat forecasts with a 25 percent rise in full-year earnings.
Chief Executive George Weston said on Tuesday that Primark will not surrender its price leadership status in clothing and will take a hit to its profit margin to soften the blow for its customers from the recent doubling in cotton prices.
"We will remain the price leader, there is no doubt that we will not surrender this position. We don't expect the cotton price to affect sales growth but it will affect the margin in the short term," Weston told a annual results briefing.
Primark's 204 stores showed a rise in operating margins to 12.5 percent in the year to mid-September from 10.9 percent previously, and Weston expects the margin in the current year to drift back down between these two figures.
Analyst Graham Jones at house broker Panmure Gordon is looking for a 80 basis point margin squeeze to 11.7 percent.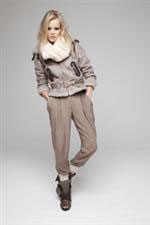 Primark
The London-based group which markets Silver Spoon sugar, Twinings tea and Ovaltine drinks also warned about rising wheat prices, the uncertainty about the global economic outlook and the impact of Value Added Tax rises in Europe.
This prompted a cautious outlook, as the group only said it expects to see revenue and profit growth in the current year but gave no indication of the size of any increase.
Panmure's Jones raised his earnings forecast to 76p from 74.3p previously to reflect just a 5 percent earnings growth seen for the group's current year to September 2011.
"This reflects our caution at such an early stage in the year, particularly reflecting Primark's margins in the face of a doubling in cotton prices, VAT rises, a weak consumer outlook and a commitment by Primark to remain the price leader."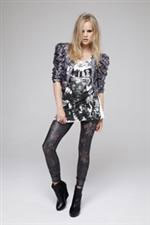 Primark
AB Foods shares were off 1.1 percent at 10.61 pounds by 0930 GMT to be one of the biggest FTSE 100 .FTSE losers in an overall firmer London market. They have outperformed the index by 23 percent this year but stalled in early September as worries over margin pressure at Primark emerged.
The group, 55 percent owned by the family of Chief Executive Weston, posted adjusted earnings of 72.2 pence a share for the year to Sept. 18 beating a consensus forecast of 70p from Thomson Reuters I/B/E/S and compared to last year's 56.1p.
It raised the year dividend by 13 percent to 23.8p a share.
Group profits were driven by continued growth at Primark, strong sugar performances in the UK and China and cost savings at Twinings. But this year Primark faces a planned rise in VAT for the UK in January which follows a Spanish rise in July.
Weston said the rise in the world price of sugar to 30-year highs was beneficial to the group as it helped its Chinese operations, while it was in talks to raise its bread prices in Britain and Australia following the sharp rise in wheat costs.
Britain's biggest clothing retailer Marks & Spencer (MKS.L) reported a 17 percent in half-year pretax profits and said it would step up its investment in its core UK business, online and overseas to spur growth.
(Reporting by David Jones; Editing by Hans Peters)
© Thomson Reuters 2022 All rights reserved.