Court papers identify JC Penney as hacking victim
By Phil Wahba
NEW YORK, March 29 (Reuters) - JC Penney Co Inc (JCP.N) was one of the victims of notorious computer hacker Albert Gonzalez, according to unsealed documents made available on Monday 29 March by a federal judge in Boston.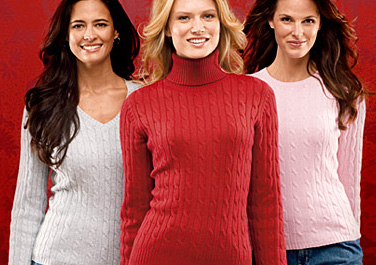 J.C.Penney
Penney, which during Gonzalez' trial had asked the U.S. District Court for the District of Massachusetts to bar the government from disclosing its identity, was revealed in the documents to be the company that had been known throughout the trial as "Company A."
Penney did not immediately respond to requests for comment.
Gonzalez, a 28-year-old college dropout from Miami, was sentenced to 20 years in prison last week for leading a ring that stole more than 40 million payment card numbers by breaking into retailers, including TJX Cos Inc (TJX.N), BJ's Wholesale Club Inc (BJ.N) and Barnes & Noble (BKS.N).
Discount retailer Target Co (TGT.N) said in December it was among Gonzalez' victims, but only an "extremely limited" number of payment card numbers were stolen.
U.S. attorneys had fought to have Penney publicly identified, although they acknowledged the Secret Service had no evidence to confirm that any credit card data had been stolen.
"J.C. Penney was, as it claims, a secondary victim, but that does not entitle it to hide from the primary victims the facts enabling them to understand and assess the risks to which they were exposed," Assistant U.S. Attorney Stephen Heymann wrote in a document dated Dec. 29, 2009.
Separately, specialty retailer Wet Seal Inc (WTSLA.O) confirmed earlier on Monday 29 March it had been a victim of Gonzalez' credit card data theft ring, but said its internal investigations had found no evidence any customer credit or debit card information had been stolen.
On Friday 26 March, the StorefrontBacktalk blog identified Penney and Wet Seal as two victims of the hacking ring, citing the unsealed court documents.
The case is United States of America v Albert Gonzalez, No. 09-10382, U.S. District Court, Boston. (Reporting by Phil Wahba; editing by Andre Grenon)
© Thomson Reuters 2022 All rights reserved.