CSC says malls perform robustly in Q3
British mall owner Capital Shopping Centres said its shopping centres performed robustly against a challenging third-quarter economic and retail background, and expects the low-growth environment to continue for some time.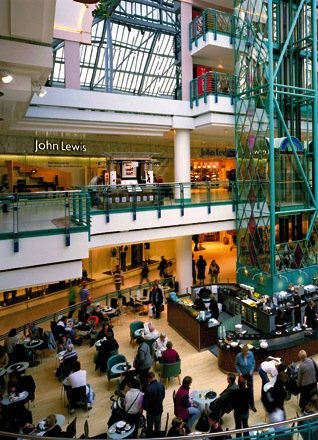 Photo: CSC
CSC said in an IMS for the period July 1 to end-October that it was well placed to benefit from structural changes facing the retail sector , driven by the economic headwinds and changing consumer behaviour and technologies .
Occupancy across CSC's portfolio was 97 percent, unchanged from the previous quarter. Footfall at its malls had stayed strong, and was up 2 percent in the year to date.
"As evidenced by a 97 percent occupancy level, CSC has delivered a robust operational performance in the period in the face of a challenging economic and retail background," Chief Executive David Fischel said in the statement.
CSC said it expected the UK will continue to face a low growth environment, a challenging retail market and a restricted financing market for real estate, with the Euro zone debt crisis creating more uncertainty and affecting investment decisions.
British retailers have struggled as government austerity measures, rising prices and stagnant wage growth force shoppers to cut back on spending on non-essential items.
CSC said it was "actively engaging with retailers to ensure that CSC's centres participate in the shift towards e-commerce, for example through collection centres, social networks and other marketing initiatives."
While CSC, was experiencing strong demand and rental growth for large stores and catering units, smaller stores, which were hardest hit by tenant failures, remained a difficult market.
At 0819 GMT, shares in CSC were down 1.3 percent at 335.6 pence, against a 0.8 percent fall in the wider UK property index.
"The outlook is cautious but we do believe the shopping centres that they have ... will be a storer of value and that their (CSC's) income is defensive," KBC Peel Hunt analyst Kate Barlow said.
"All the retail shares are pretty much down this morning ... so the [share price] just seems to be down with everything else," Barlow said.
CSC appointed Mike Butterworth, managing director of the Trafford Centre mall, as its new chief operating officer.
On Tuesday, Simon Property said would not revisit buying the company after Capital Shopping rebuffed its takeover offer.
© Thomson Reuters 2021 All rights reserved.