Death of fashion photographer Corinne Day
The woman who discovered Kate Moss and took the now-supermodel's first photo has died of cancer. Corinne Day was aged 45.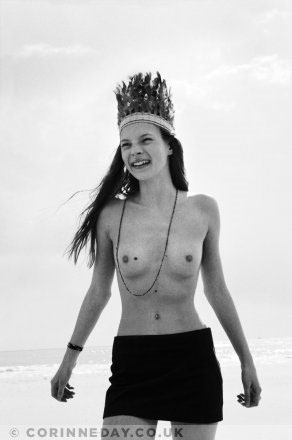 Kate Moss in 1990 - Photo: Corinne Day
The British photographer's funeral took place on Friday 3rd September in Buckinghamshire, England.
Corinne Day used to regularly work with various versions of Vogue and was known for her trademark ultra-realistic photographs. Friend of Kate Moss, she was the first to photograph her at 15 years old. The photo appeared in the 1990 issue of The Face and has since toured the world.
In 2000, an exhibition entitled "Diary" credited the photographer, exposing the tracings of her beginnings and also the photos she took during her cancer treatment. Corinne was diagnosed in 1996.
Original by Céline Vautard. Translated by Rosie Hart
Copyright © 2022 FashionNetwork.com All rights reserved.