Designer sues Courtney Love over Web rants
LOS ANGELES (Reuters) - Courtney Love faces a lawsuit over Internet insults the singer is accused of posting on Twitter, MySpace and online marketplace Etsy.
Fashion designer Dawn Simorangkir filed the libel lawsuit against the "Celebrity Skin" singer in Los Angeles Superior Court on Thursday.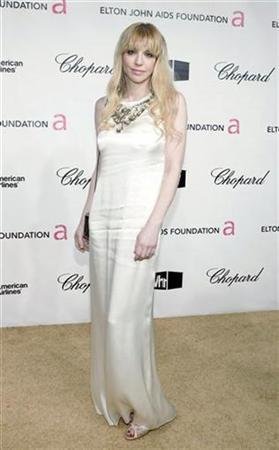 Love approached the designer last year to create clothing and apparel for her, but later refused to pay for the work and unleashed her verbal attacks, Simorangkir's lawsuit states.
A representative for Love had no immediate comment.
The fashion designer's lawsuit accuses Love, the widow of Nirvana frontman Kurt Cobain, of spreading false statements online that Simorangkir is a drug dealer, a racist, an unfit mother and a homophobe.
Simorangkir is from Austin, Texas, and sells her clothing under the name Boudoir Queen.
Her lawsuit accuses Love of libel, invasion of privacy, intentional interference with her business, infliction of emotional distress and breach of contract. She is seeking damages in an amount to be proven at trial.
Love, 44, was the lead singer of the rock band Hole and starred in movies "Man on the Moon" (1999) and "The People vs. Larry Flynt" (1996).
(Reporting by Alex Dobuzinskis: Editing by Bob Tourtellotte)
© Thomson Reuters 2023 All rights reserved.