Dutch flower growers aim to keep pace with the times
By Foo Yun Chee
AMSTERDAM (Reuters) - Jaap Leenen, a 60-year old flower grower and the biggest daffodil breeder in the Netherlands, says seashells from the North Sea are the best thing that has ever happened to his daffodils.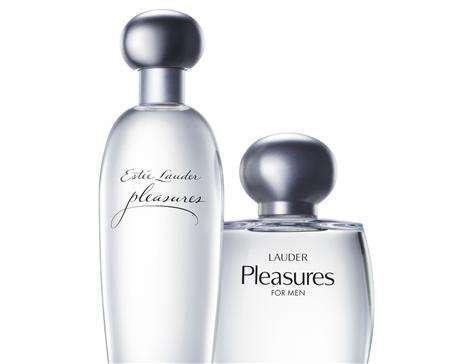 Next to a yellow sea of swaying flowers, a mountain of tiny seashells stands on his farm in Sassenheim, a village in traditional bulb-growing territory half an hour's drive from Amsterdam.
Leenen started growing daffodils in trays of seashells only two years ago to increase production to meet growing demand.
Pinkish white and the size of a child's fingers, the shells are thoroughly washed before they are strewn onto the 2 meter (6 ft 6 in) square trays in a 5 cm (2 inch) thick layer as a base to anchor the flower bulbs.
Unlike soil, this helps keep bacteria, fungi and worms at bay, producing cleaner bulbs for pharmaceutical use and longer-lasting blooms, said Leenen.
The seashells also makes it easier to control the temperature, water level and amount of nutrients fed to the plants, extending the planting and harvesting season.
"We can produce flowers the whole year round through this way and not just in spring. The flowers are better and have a longer vase life. The plants are 100 percent free from all kinds of diseases and bacteria," Leenen said.
"The roots and the bulbs are very clean, the clean bulbs are necessary to prepare galantamine," he said, referring to the substance found in daffodils used to treat Alzheimer's disease.
Dutch flower growers are testing new ways to produce more and better quality flowers and to exploit every part of the plant as they compete against cheaper rivals seeking a slice of a highly lucrative industry.
The Dutch flower industry has roots stretching back centuries, highlighted by the speculative 'Tulip mania' trading bubble in the first part of the 17th century.
MONEY SPINNER
The Netherlands earned 17 billion euros ($23 billion) in 2005 from horticultural exports which includes the production of ornamentals and edible crops, according to the state statistics agency. Cut flowers accounted for about a quarter of the total.
But Dutch growers have seen their share of the global flower and plant trade fall below an estimated 60 percent in 2000, said Peter van der Salm, market analyst at the Product Board for Horticulture representing growers, auctioneers and traders.
New entrants like Chile, Colombia, Ecuador, Costa Rica, Mexico, Thailand and New Zealand are already making inroads in key markets in Europe and the United States, he said.
"It is probably a matter of price. For example, small roses are very often now produced in Africa and transported to the United States and Europe. Labor is very cheap in these countries," he said.
Latin American growers also have an edge over their European counterparts in the winter in the northern hemisphere when demand peaks around the festive holidays.
"Their bulbs come to the market in the late winter or spring in the northern hemisphere and are at that moment fresher compared to the Dutch bulbs. Most Dutch bulbs are harvested in the autumn," said van der Salm.
He said anecdotal evidence showed Dutch growers who have migrated to South America and Africa and set up their own businesses were proving to be formidable competitors too.
The strong euro versus the dollar has also dented Dutch flower exports, making bulbs and flowers grown in Europe more expensive for U.S. buyers.
MORE THAN PRETTY BLOOMS
Flowers are more than just pretty blooms in a vase, said Jos Zuidgeest, chief executive of Holland Biodiversity, which aims to interest pharmaceutical and cosmetic companies in exploring extracts found in flower bulbs.
Set up in 2003 by Dutch entrepreneurs and scientists, the company has created a library of 320 plant extracts from the bulbs of the amaryllis, iris and lily flower families.
"Soaps, skin products, perfumes, you name the possibilities," said Zuidgeest.
Zuidgeest said he recently met with executives from the Singapore-based consumer product unit of pharmaceutical firm Johnson & Johnson.
"They are interested," he said, adding that French cosmetics maker L'Oreal has used some extracts from the library.
By teaming up with growers and ensuring that plants are grown under strict and monitored conditions, Holland Biodiversity is able to provide a large quantity of plants with the desired concentration of substances to clients.
It is even open to suggestions from the food industry.
"We have found one bulb that we sell to a Japanese company in powder form. The company had asked us to look out for it. It makes tablets and sells them as a supplement food," he said.
© Thomson Reuters 2023 All rights reserved.