European cosmetic chemicals set for more M&A
(Reuters) - The European chemicals sector is set for more consolidation as plain Jane chemicals giants eye recession-proof beauty additives for a makeover, following the example of recent buy of Cognis.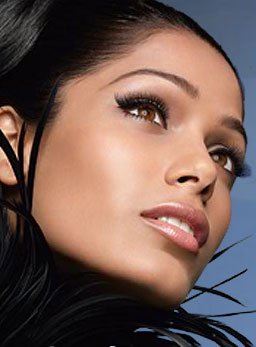 L'Oréal.com
While specialty chemicals in general have attracted interest from commodity players keen to minimize the impact of economic swings on their business, suppliers of cosmetic inputs are particularly interesting for high margins and relatively stable costs.
"The cosmetics industry shows an increased demand for products that improve the appearance, such as anti-aging and anti-sun creams, and there does seem to be a strong secular growth story to those markets even in a recession," said J.P. Morgan Cazenove's Martin Evans.
The suppliers of "magic ingredients" to cosmetics and consumer goods companies owe their high growth rates in part to their exposure to buoyant Asian markets and enjoy stable raw material bills as their products are made from plant extracts.
A wide range of exotic seeds, nuts, and grains sourced from across the world go into the making of natural oils and butters rich in essential fatty acids that enhance the quality of skin and haircare products.
"Consumer care is predominantly a wealthy sector, with exposure to areas of high GDP and high per-capita income," said W.H. Ireland's Keith Ashworth-Lord.
"It's a great place to be."
TOP TARGETS
Analysts consider UK's Croda (CRDA.L), Germany's Symrise (SY1G.DE) and Switzerland's Clariant (CLN.VX) to be attractive targets as cash-rich players continue the battle for a larger share in the cosmetic chemicals pie.
Croda, whose customers include Estee Lauder (EL.N) and L'Oreal (OREP.PA), more than doubled first-half pretax profit this year, driven by the personal care ingredients business.
Croda shares have shot up 58 percent since the beginning of the year, while Symrise has gained more than 31 percent and Clariant 8 percent, compared to a 1.4-percent fall in the European chemicals sector index .SX4P.
The highly fragmented nature of this resilient niche within specialty chemicals should make dealmaking easier, and possible targets also offer the expertise which cosmetics units of big, predominantly commodity companies often lack.
"Roughly half of this $4.5 billion market is made up of people who do not really understand the consumer chemical space," said Liberum Capital's Adam Collins.
Very few companies, such as Croda and privately held International Specialty Products, specialize in ingredients used in cosmetics, even though many large players have few similar products for legacy reasons.
Other than the prominent players who hold about 25 percent of the market share, there are several smaller regional firms that could be willing to sell their business for a good price.
HIGH PREMIUMS
The time appears ripe for acquisition activity, and analysts see Solvay (SOLB.BR), Akzo Nobel (AKZO.AS) and DSM (DSMN.AS) as companies with the financial fire power to lead consolidation in the sector.
"The chemicals cycle is quite strong again -- companies have strong balance sheets, they have restructured -- and there is a tendency in the industry generally to grow through acquisitions," said JP Morgan Cazenove's Evans.
Apart from ample liquidity, reasonable asset prices could also boost the number of deals. While valuations have improved over the past year in the interest of sellers, assets are not overpriced from the buyers' point of view.
Recent history has shown that chemicals companies get taken over at around a 50-percent premium to the undisturbed share price, analysts noted.
They believe future offers would also have to be made at high premiums -- at least in the range of 25 percent to 33 percent -- for further consolidation in the sector.
As the acquisitions of Cognis by BASF, Feixiang Chemicals by Rhodia (RHA.PA) have shown in the past, majors would not shy away from paying the "extra" premium for access to a portfolio of products that come armed with pricing power.
"The cosmetic ingredients market is the place to be for European MNC (multinational corporation) chemicals companies," said Berenberg Bank analyst Jaideep Pandya.
(Editing by Sitaraman Shankar)
© Thomson Reuters 2023 All rights reserved.