Fashion designer Audigier could invest in Club Med
By Noelle Mennella

PARIS, Nov. 9 (Reuters) - Fashion designer Christian Audigier is ready to invest $10 million in Club Mediterrannee (CMIP.PA) as part of a wider partnership with the resort chain, but ruled out an alliance with shareholder Bernard Tapie.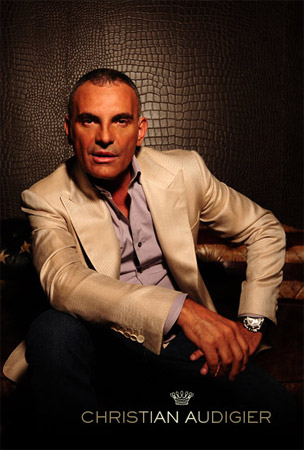 Christian Audigier
The Los-Angeles-based celebrity designer, who has dressed stars including Madonna and Britney Spears, spoke to Reuters on Monday 9 November following a meeting last week in Paris with Club Med Chief Executive Henri Giscard d'Estaing.
Audigier had previously said cooperating with Tapie was possible.
Tapie caused a stir in June when he bought just over 1 percent of Club Med, after publicly attacking Giscard d'Estaing's strategy to expand into high-end holiday resorts.
Since then investors have been watching to see whether Tapie would mount a takeover or push for changes at the iconic French tourism company.
"I like Club Med and the job it has done since the arrival of Henri Giscard d'Estaing," said Audigier. "I don't want to change the Club."
Audigier said his plan was to create a partnership with Club Med to help boost its image outside of France, aiming particularly at Asian and American holidaymakers, using his celebrity appeal.
He said trials could begin as soon as an agreement was signed with Giscard d'Estaing, whom he said he would meet in New York in January. The first trial resorts would be Ixtapa in Mexico and Columbus in the Bahamas, Audigier added.
Audigier said he was ready to back the partnership with a $10 million investment in Club Med, but emphasised this was "not a done deal" and that there would have to be a vote on his plan.
A Club Med spokesman confirmed Audigier had met Giscard d'Estaing on Thursday 5 November and said they had agreed to meet again and discuss trials that could take place in the Americas.
He added that if the move was successful it might lead to a capital investment.
Audigier claimed his company made annual sales of $280 million, adding he planned to list it on the Nasdaq stock market in April 2010.
(Additional reporting by Dominique Vidalon, writing by Lionel Laurent)
© Thomson Reuters 2023 All rights reserved.