Following Etam's UK failure, China picks firm up
While Etam is no longer present anywhere in the UK after its purchase by Philip Green in 2005, financial results just released prove the firm is shaping up elsewhere in the world. Muse Natalia Vodianova and Chinese market pull through.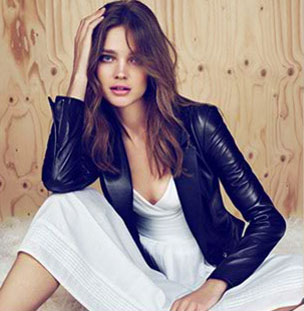 Natalia Vodianova for Etam Developpement
Etam Developpement released its financial results on Thursday, recording a promising first half for 2010: net sales up 9% to 545 million Euros and operating income increased by more than 50% compared to first half of 2009, reaching €19.5 million. The turnaround in performance was reportedly due to end-of season sales in June in France and strong development in China.
The French ladieswear retailer has not always been in luck however. August 2005 saw its UK trade cease as Arcadia Group bought it. The Etam logo disappeared as did its 209 stores. Only Etam's subsidiary Tammy was introduced, a month after the deal was signed, into Philip Green's BHS stores. The firm's joint venture in India also discontinued in 2008. Also, despite reports of a possible takeover in April this year, when shares were down 5.5% in Europe, Etam is finally picking up.
With Russian supermodel Natalia Vodianova as the face of the brand worldwide, the brand image is stronger and even helping development in Eastern Europe. China though has become the cash cow, pulling through for the company as a whole.
With over 2000 out of the 3940 sales outlets worldwide, based in China, "The three subsidiaries Etam, Etam Weekend and Etam Sport have shown strong progression in China," retailer states in results presentation. E&joy is a denim-focused brand just opened there too.
While the market for specialist chains in France have noted a 3% slow down in growth in the first half of 2010, according to IFM (French Fashion Association), China's sales have risen 48%.
By Rosie Hart
Copyright © 2023 FashionNetwork.com All rights reserved.