For General Growth creditors: cash vs stock?
By Paritosh Bansal and Pav Jordan
NEW YORK/TORONTO (Reuters) - Brookfield Asset Management Inc's (BAMa.TO) interest in bankrolling General Growth Properties Inc's (GGWPQ.PK) independent exit from bankruptcy raises what may be a crucial question in the battle for the No. 2 U.S. mall operator: Would creditors prefer stock or cash?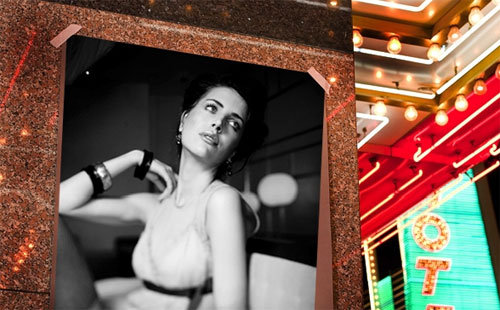 Fashion Show Mall in Las Vegas, a General Growth Properties centre - Photo: www.thefashionshow.com
Creditors who hold about $7 billion of General Growth's unsecured debt would get a full price for their bonds in cash under an unsolicited offer by Simon Property Group Inc (SPG.N) for its smaller rival. Simon has also said it is open to giving its shares to certain creditors instead of cash if they wanted.
General Growth, meanwhile, is counting on some investors taking stock in return for unsecured debt as part of its own plan to exit from bankruptcy, according to a source familiar with the situation.
Brookfield, which holds about $1 billion of General Growth's unsecured debt, is interested in taking a stake in a reorganized mall owner, according to a second source familiar with the situation and media reports.
The official committee representing General Growth's unsecured creditors in bankruptcy court backs Simon's offer, urging General Growth to start talks on the bid. The two sides, however, have instead traded testy letters in public, while they continue to negotiate behind the scenes.
Usually bond holders, by their very nature, like to hold debt and not equity so they tend to prefer cash for their debt rather than stock.
But General Growth, which became the largest real estate failure in U.S. history when it filed for bankruptcy in April, is in an unusual situation.
Its stock closed at $12.97 a share on Tuesday 23 February, but investor and board member William Ackman has said it is worth between $24 and $43 a share.
For some bondholders who believe the stock is undervalued, the returns could be higher if they accepted shares now instead of cash.
Others such as Brookfield might like shares for their bonds to get a piece of the Chicago-based company's more than 200 malls, which include marquee properties such as Fashion Show in Las Vegas, Ala Moana Center in Hawaii and Faneuil Hall Marketplace in Boston.
"There could be a scenario where you are offering a package of securities and equity together with some cash that basically offered the unsecured creditor 150 percent that they were owed," said a lawyer, who declined to be named because his firm is involved.
"It might be so attractive that the creditors might be willing to take the risk of taking the securities instead of the cash."
To be sure, the creditors are only one piece of the puzzle. Offering them stock could affect the returns of existing equity holders who will have a say as well. That means there could be more jockeying and perhaps raised bids before it all ends.
COMPETING PLANS
General Growth's primary funding needs for an exit are expected to be about $1.5 billion and it is looking at the option to raise more capital to cash out bondholders that do not want to take stock, said the first source, who declined to be identified because the plans are not public.
Although the creditor committee backed Simon, not all investors who own General Growth debt are represented on it, the source said.
"People are going to make their own decisions," the source said. "If the company wants to try to do a plan to convert unsecured debt to equity, (creditors) will be presented with a plan to do so. They will have a chance to vote on it."
General Growth is weighing raising $1 billion to $2 billion from the public market, which is expected to be cheaper than private parties.
But it has also been approached by numerous parties -- including Brookfield -- interested in financing the company as opposed to buying it.
Brookfield wants a stake in the mall owner because it would allow the Canadian firm to acquire assets and a management team to build a U.S. retail platform, the second source said, who also declined to be named because of the talks are private.
The Wall Street Journal reported earlier that Brookfield was preparing to bid for a large General Growth stake, aiming to outdo Simon's offer.
"Simon Property wants to go and buy the whole thing, but it could be that it's way better for shareholders and other investors to just reestablish the company on a good solid base," the source said, adding that stakeholders could participate in management in return.
But Brookfield could walk away from General Growth as well if the price was too high. The Toronto-based firm has backed down from a bidding war with Simon in the past, when it was about to buy Mills Corp in January 2007 for $6 billion before the offer was bested by its U.S. rival.
Brookfield, an investor in property, power and other infrastructure assets with access to more than $4 billion in liquidity, declined to comment for this article, as did General Growth. A lawyer for the creditors' committee did not return calls.
(Reporting by Paritosh Bansal and Ilaina Jonas in New York, and Pav Jordan in Toronto; editing by Andre Grenon)
© Thomson Reuters 2023 All rights reserved.