Former shareholder preparing bid for Avon
Investment firm Richmont Holdings, a former shareholder of Avon Products Inc, is preparing a takeover offer for the beauty products company that rejected a $10 billion bid from a smaller rival earlier this month, Fortune magazine reported.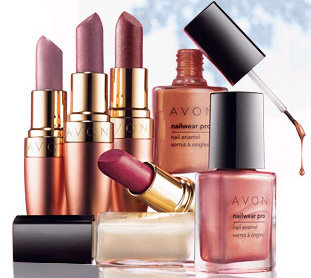 Avon products
Richmont Chairman John Rochon had unsuccessfully tried to buy Avon in the late 1980s when he was the chief executive at privately held rival Mary Kay, Fortune said.
Avon survived as an independent company after rebuffing that offer and another from cosmetics company Amway.
Richmont, which was once Avon's biggest shareholder but ultimately sold its stake, has investments in sectors like banking, publishing and technology, according to its website.
Richmont and Avon did not immediately respond to requests for comment.
Earlier this month, Avon, struggling with falling sales and a regulatory probe, rejected an unsolicited bid from smaller rival Coty Inc, and named Johnson & Johnson senior executive Sherilyn McCoy as its new CEO.
Coty and Avon had held talks a few months ago about a merger that would have involved Avon buying Coty, Chairman Bart Becht had told Reuters when Coty went public with its takeover bid. But as Avon did not make an offer, Coty made a verbal bid, followed by three letters to former Avon CEO Andrea Jung, Becht had said.
Avon, the world's largest direct seller of cosmetics, has had declining sales in markets like the United States, Brazil and Russia. Its famous army of "Avon ladies" sales representatives is shrinking because of uncompetitive commissions and stiff competition.
The company announced in December that Jung would step down as CEO after spending more than a decade at the helm. Jung is still its executive chairman.
Avon shares were up 4 percent at $23.10 in early morning trade on the New York Stock Exchange.
© Thomson Reuters 2022 All rights reserved.