FTSE 100 falls, retailers under pressure
LONDON - Retailers weighed on Britain's top share index on Wednesday morning after leading investment banks forecast more gloom for the sector in the face of Europe's debt crisis, austerity measures and flagging consumer sentiment.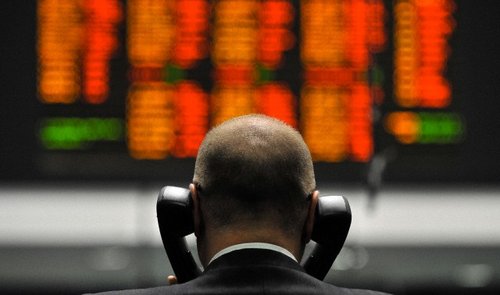 Photo: Corbis Images
The FTSE 100 index was down 28.48 points, or 0.5 percent, at 5,461.67 by 0847 GMT, giving up most of the previous session's gain with uncertainty over Europe's ongoing debt crisis also weighing on sentiment.
Tesco fell 0.2 percent as ING cut its rating to "sell" from "buy", while Marks & Spencer shed 0.6 percent as the broker downgraded its recommendation to "sell" from "hold".
"The recent Metro profit warning and the light Tesco trading update could signify a pattern of several retailers reporting soft fourth-quarter sales and profits. Decreasing consumer confidence in mature markets and weakening growth trends in most emerging markets will contribute to this," ING said.
"In Europe, ongoing problems related to sovereign debt and to the euro, together with new austerity measures for 2012, make us cautious on most retailers."
Citigroup said a combination of severe economic conditions and unsustainable industry trends meant EPS contraction would not be an unreasonable scenario for food retailers in 2012/13.
Tesco has a five-year EPS compound annual growth rate of minus 2.3 percent, compared with minus 8.8 percent for Marks & Spencer, StarMine data showed. The FTSE 100 index, by comparison, is minus 3.6 percent over the period.
JPMorgan said investors should expect more retail pain over the Christmas period. "We would typically be relatively positive going into Christmas ... However, this year the combination of a weakening consumer, unseasonal weather, heavy promotional activity, weak footfall and what we view as still too high estimates is causing us more concern," JPMorgan said in a note.
"As ever, there will be winners and losers, but on balance we expect to see more of the latter than the former."
Morrison outperformed, rising 0.4 percent as ING lifted its rating to "buy" from "hold" for its defensive qualities and support from a two-year 1 billion pounds share buyback program that still has more than half to run.
SuperGroup, easily the top riser on Britain's FTSE 250 index, up 8.5 percent, after the fashion retailer unveiled first-half results which Seymour Pierce said were in line with expectations, prompting the broker to repeat its "buy" rating on the stock.
FTSE RETREATS
Deutsche Bank said Europe's debt crisis will continue into 2013. It questioned whether the European Central Bank has the mandate or the desire to again step up bond purchases sufficiently to arrest declines without some kind of dramatic ECB treaty change or cast iron move towards a fiscal European union.
"It might be that unless the ECB has bought somewhere close to an extra trillion euros of European government bonds by the time we write 2013's outlook, we may be seeing the endgame of 'thinking the unthinkable' (restructurings, defaults, haircuts, full fiscal European union or extreme levels of money printing)."
Traders also said the lack of action in injecting extra stimulus overnight from the U.S. Federal also provided an excuse to take profits.
The FED said turmoil in Europe remained a big risk.
Integrated oils, the previous session's top gainers, were Wednesday's top fallers as investors banked profits. Heavyweight oil giant BP fell 1.0 percent.
Miners also weakened following a robust performance on Tuesday, with Rio Tinto off 1.3 percent.
Banks were lower with so much of their financial performance, given their debt exposure to Europe, linked to events in the euro zone.
On the FTSE 250 there was pain for Logica, down 13 percent after the Anglo-Dutch IT firm slashed more than 1,300 jobs in response to worsening conditions in its European markets, as it again cut its growth forecast..
Thomas Cook, which secured a rescue package from lenders last month, fell 2.6 percent after travel firm reported full-year operating profit at the bottom end of forecasts and said it would close 200 underperforming shops, as it looks to cut debt and restore investor confidence.
Ex-dividend factors knocked 0.5 point off the FTSE 100 index on Wednesday, with Fresnillo and United Utilities both trading without their payout attractions. (Editing by Dan Lalor)
© Thomson Reuters 2023 All rights reserved.