General Growth bankruptcy exit plan hearing delayed
By Ilaina Jonas

NEW YORK (Reuters) - Mall owner General Growth Properties Inc (GGP.N) said a U.S. Bankruptcy Court hearing has been rescheduled to next week, giving it more time to talk to larger rival Simon Property Group Inc (SPG.N) and other potential investors.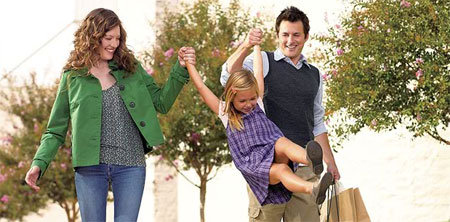 Perimeter Mall, a General Growth property - Photo: www.perimetermall.com
The hearing on the bidding procedures has been adjourned until May 4, the company said.
"The adjournment will allow the company to continue discussions with its committees and other parties concerning the full range of offers, proposals and commitments received and complete its assessment thereof," General Growth said.
Still open for further discussions are capital requirements, terms and price, a source close to the deal said. The source is not authorized to speak for attribution because the talks are not public.
The hearing was to focus on a proposal for Brookfield Asset Management Inc (BAMa.TO), Fairholme Capital Management and Pershing Square Capital to contribute $6.55 billion to General Growth's plan to emerge as a stand-alone company.
That proposal, which would serve as an opening bid for other potential investors or buyers to top, includes warrants that could add anywhere from $500 million to nearly $900 million to any rival offer, according to court documents.
However, Chicago-based General Growth has been in talks with Simon Property Group, which has offered to invest $2.5 billion to step into Brookfield's shoes without the need for warrants. So far, Indianapolis-based Simon has brought on partners for $1.1 billion in additional capital that also requires no warrants.
Brookfield and Fairholme have said they are not prepared to go forward without the warrants. General Growth's official committee of unsecured creditors, equity committee and others have objected to that plan.
On Thursday 22 April, Simon Chief Executive Officer David Simon presented his company's plan to General Growth's board, the source said.
If General Growth emerges as a stand-alone company, Simon and other suitors would get more time to work out a deal to buy the mall owner outright, without a bankruptcy court deadline.
Simon has argued that its proposal is cheaper than the Brookfield-Fairholme-Pershing offer.
General Growth's board expects to meet again before the May 4 hearing to decide which plan to back, the source said.
A Simon spokesman was not immediately available for comment.
General Growth owns or has interest in more than 200 malls, including Fashion Show in Las Vegas, Ala Moana Center in Hawaii and Faneuil Hall Marketplace in Boston. The second-largest U.S. mall owner became the biggest real estate failure in U.S. history when it filed for bankruptcy protection in April 2009 after the credit crisis dried up sources of new mortgages for maturing debt.
General Growth, which intends to exit from bankruptcy by October, is still scheduled to be in court on Thursday 29 April to ask Judge Allan Gropper to sign off on a deal involving mortgages of Fashion Show for $650 million and The Shoppes at the Palazzo for $250 million.
The two high-end shopping centers on the Las Vegas Strip are among General Growth's most valuable 22 malls.
Shares of General Growth were up 1 percent at $15.65 in afternoon trading on the New York Stock Exchange, while Simon gained 1.9 percent to $91.26.
The case is In re: General Growth Properties Inc, U.S. Bankruptcy Court, Southern District of New York, No. 09-11977.
(Reporting by Ilaina Jonas; Editing by Tim Dobbyn and Lisa Von Ahn)
© Thomson Reuters 2022 All rights reserved.