Global funds discover Australia's golden fleece
By Michael Byrnes
SYDNEY (Reuters) - Investment funds that have ploughed tens of billions into commodities are now sniffing around Australia's small wool futures market for a new play as surging food prices begin to reduce land for grazing.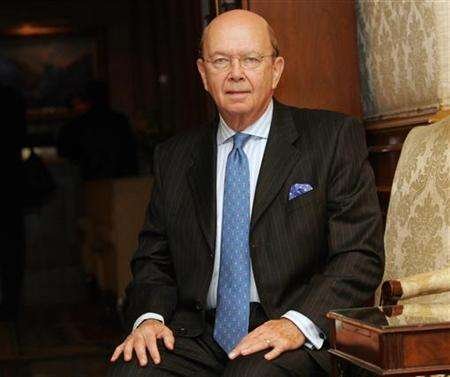 If the funds come in droves as they did in mid-February for U.S. cotton futures -- driving prices up 30 percent in just three weeks -- analysts say already-strong wool prices are likely to rise strongly.
Helped by hedge fund buying in the futures market, Australian wool prices rose by 22 percent from mid-2007 to January 23 this year, before falling by around 7 percent to around 970 Australian cents a kg.
But the strong Australian dollar means they are unlikely to reach the near-1,200 cents a kilogram record highs of early 2003, when a drought in Australia, which supplies one-third of the world's wool, produced a global shortage of the fleece.
"Supply issues or perceived supply issues have started to become critical," Peter Morgan, executive director of the Australian Wool Industries Secretariat, said.
Garry Booth of commodities broker M.F. Global estimates that international funds now account for 25 percent of open interest positions in wool futures on the Australian Stock Exchange, up from zero three years ago.
"That trend is expected to continue while the world focuses on agflation," he said, referring to commodity-price driven inflation.
The move into Australian wool futures by international hedge funds follows a surge of investment into wheat, cotton and other agricultural futures by the funds as they ride rising prices for farm products.
Funds are also moving into textiles, and Australian wool is part of the trend, Booth said.
Fund buying helped boost wool futures trading volume, which rose 13 percent to A$495 million (229 million pounds) in the year to February 2007 on the Australian Stock Exchange, after rising 18 percent the year before, exchange data show.
This is still just a fraction of the volume of trade in New York cotton futures and is dwarfed by CBOT wheat, soybean and corn futures.
But Rhett Muir of Societe Generale broker Newedge said he had also noted increased fund activity in Australian wool futures in recent months, with European money entering the market.
Fund interest in wool has helped breathe some life back into the industry after drought turned farms into dustbowls and a swing away from wool in international fashion accelerated a switch by farmers to growing wheat.
Australia's worst drought in 100 years began in 2002, and will cut wool production in 2007/08 to 437,000 tonnes, the lowest level since before World War Two.
Morgan sees no increase in wool supply in the coming 12 months. Sheep numbers are down to less than 90 million, compared with 174 million in 1990, and will take years to rebuild.
Record prices for other agricultural commodities are also pulling farmland away from wool production. Sheep, and to a lesser extent cattle, often graze on land that can also be used to grow crops, which in Australia's case is typically wheat.
Australia's government forecaster is predicting a near doubling of this year's wheat crop -- thanks to more rain but also partly due to a 6 percent increase in planted area as farmers look to benefit from high prices.
With a good crop, Australian wheat farmers can expect a return of A$1,000 an acre this year -- 10 times more than around A$100 an acre for wool, despite its price rise.
Paralelling the futures market, Australia's physical wool market has also been strong, with the benchmark Eastern Market Indicator breaking through the 1,000 cents mark in January and hovering just below that since then.
Australian physical wool broke through 1,000 cents at auctions in mid-2007 for the first time since setting a record high price of 1,189 cents in January 2003.
Over A$3 billion a year of wool is sold at auction for export to textile makers around the world, led by China and Italy.
© Thomson Reuters 2022 All rights reserved.