Greek Folli 9M net up 5.2%, strong Asia sales
ATHENS, Nov 27 (Reuters) - Greek jewellery retailer Folli Follie said on Thursday 9-month net profit rose 5.2 percent as robust sales in Asia cushioned it from the world economic downturn.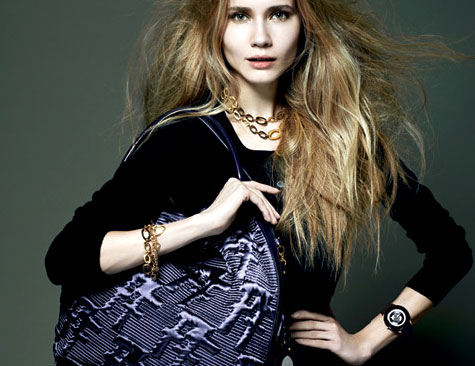 www.follifollie.com
Folli, which sells products ranging from luxury goods to apparel in Europe and Asia, reported net profit of 64 million euros, up from 60.7 million in the same period last year.
Folli sells luxury goods in about 360 directly-operated stores in Europe and Asia. It also sells apparel at deparment stores and duty-free shops in Greece.
The firm reiterated it would meet its 2008 targets despite difficult market conditions and soft consumer demand and added that it has taken all the necessary measures ahead of a "challenging" 2009.
Folli expects net profit of 78 to 80 million euros this year, while sales are seen at 945-950 million.
Sales rose 45.7 percent to 678.4 million euros, with Asia accounting for 54 percent of the group's turnover.
Last month, Folli put off the buyout of children's clothing retailer Lapin House by six months due to adverse economic conditions.
Folli shares trade about 2.6 times estimated 2008 earnings, compared with a multiple of 8.6 for the European luxury goods sector, according to Reuters Estimates.
The stock is down 75.7 percent since the start of the year, compared with a 63 percent loss for the broader Greek market (Reporting by Angeliki Koutantou; Editing by David Cowell)
© Thomson Reuters 2023 All rights reserved.