Green campaign dents palm oil demand
By Naveen Thukral
KUALA LUMPUR (Reuters) - A campaign by environment groups against palm oil is costing the product market share in Europe, a top Malaysian palm oil industry official said on Monday.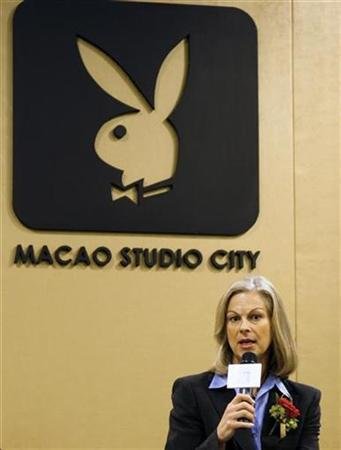 Palm oil, used as food and in products ranging from cosmetics to biofuel, has come under fire from environmentalists in Europe and America who say the rapid expansion in palm cultivation is responsible for vanishing tropical forests and wildlife.
"Trade will take note if negative campaigns are launched against a particular commodity, especially if it creates a lot of uncertainty," said Yusof Basiron, chief executive of industry-funded Malaysian Palm Oil Council.
"When you bash a product then some people will stay away from it and when you reduce demand, obviously the price tends to weaken."
Scientists have warned biofuels are likely to speed up global warming as they have encouraged farmers to burn tropical forests that have absorbed a large portion of greenhouse gases.
Greenpeace says Indonesia had the fastest pace of deforestation in the world between 2000-2005, with an area of forest equivalent to 300 soccer pitches destroyed every hour.
Yusof said oil palm cultivation is not responsible for the destruction of rainforests.
"We grow our oil palm on legitimate agricultural land just like soybean and rapeseed are grown on legitimate agricultural land," he told Reuters in an interview.
But conservationists are not convinced.
Friends of the Earth says almost 90 percent of orangutan habitat has now disappeared and if the destruction continues, Asia's only great ape could become extinct in 12 years.
The group questions U.K. supermarkets selling palm oil on their corporate social responsibility, and has urged that financiers screen future investments in plantations for adverse environmental affects.
Palm plantations now cover more than 4 million hectares in Malaysia, and firms are expanding fast in neighboring Indonesia where it is grown on some 6 million hectares.
TRADE BARRIER
Official data shows European palm oil imports from Malaysia fell 17.5 percent to 1.32 million tones between January and August this year compared with a year ago period. Over the same period Malaysia's total palm exports fell 4.5 percent to 5.15 million tones.
"If palm oil exports to Europe are going to be subjected to very stringent sustainability certification while other oilseeds coming from tropical areas are not subjected to such certification then there will be a trade distortion," said Yusof, who is leading a fight to defend the palm oil industry.
"This will create a trade barrier of some sort."
Palm oil, produced mainly in Malaysia and Indonesia, has almost doubled in price since January 2006, but still sells at a $60 discount to soybean oil and around a $300 discount to rapeseed oil.
On Monday, the benchmark December contract KPOZ7 on the Bursa Malaysia Derivatives Exchange was quoted at 2,641 ringgit ($779) a ton, just 4 percent shy of an historic high reached in June.
Yusof blamed bad publicity for the discount on palm oil.
"If there is no real reduction in consumption or there is substantial increase in off take, obviously the price discount that we see now will not be there."
© Thomson Reuters 2023 All rights reserved.