Hong Kong's Li & Fung acquires 5 firms, to expand further
June 22 - Global sourcing company Li & Fung Ltd said on Wednesday that it will buy five sourcing and trading companies as it strives to boost growth in the face of weakening demand from its dominant U.S. and European markets and rising costs in China, its major sourcing destination.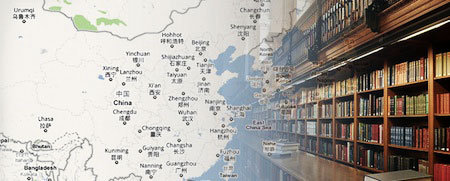 The global sourcing company is working on its expansions
Hong Kong-based Li & Fung, which supplies consumer goods such as garments and toys to household names such as Wal-Mart Stores Inc , Timberland Co and L'Oreal SA , did not disclose the value of the transactions, but said the acquisitions in the United States, Europe and Thailand would complement its trading and distribution networks.
Turnover and profit before tax for the five companies, which are in the clothing, cosmetics and furniture sectors, were $660 million and $80 million respectively, said the company, which has also been facing rising raw materials and labour costs in China. Li & Fung' recorded 2010 turnover of HK$124.1 billion ($16.5 billion).
"We will continue to pursue acquisitions to complement our organic business growth during this new three-year plan, 2011-2013," Vice-Chairman William Fung said in a statement. "We have relied on sustained organic growth over the last 20 years and have complemented that with an acquisition strategy which could be especially relevant during times of uncertain economic conditions when excellent deals are available at attractive prices."
Earlier in the day, Li & Fung executives told an analyst briefing that the company planned to expand its sourcing business in fast-growing emerging markets, such as China, South America and Eastern Europe. The company was also banking on higher-margin business such as beauty products for growth.
Li & Fung aimed for a larger presence in markets such as Turkey, India and China for its beauty business, which included products from cosmetics to clothing, company executives said on Wednesday.
"As far as growth, higher margin businesses are growing the fastest because they are smaller," Chief Executive Bruce Rockowitz told analysts. "There is no doubt that there is opportunity to grow much faster (as the) large business is there."
Li & Fung, which derives 65 percent of its sales from the United States, said rising costs had a limited impact on its key trading business so far.
In May, Rockowitz said wages in China would continue to rise over the next five years, although he said on Wednesday that the company would continue to expand in the world's second-largest economy.
Rockowitz did not elaborate on the company's strategy in China on Wednesday. Some analysts have said the it should further diversify sourcing away from China.
Rising costs in China and a firming yuan have prompted some companies, such as Caterpillar Inc and ATM maker NCR Corp , to shift manufacturing back to the United States.
Li & Fung shares rose 11 percent in early afternoon trading, outperforming the Hang Seng Index's 0.64 percent rise.
"It's a rebound from recent weakness as the stock has been oversold on concern over its growth prospects," said Alfred Chan, chief dealer at Cheer Pearl Investment. "Investors will choose Li & Fung as defensive buy on concern over the quality of other Chinese companies."
Li & Fung in May announced a new management arrangement and said it would focus on internal growth in the coming three years, but would look for acquisition opportunities in Japan.
(Additional reporting by Lee Chyen Yee and Rachel Lee; Editing by Charlie Zhu and Chris Lewis)
© Thomson Reuters 2023 All rights reserved.