ICI rejects improved Akzo bid
By Foo Yun Chee and Miyoung Kim
AMSTERDAM/LONDON (Reuters) - ICI has rejected an improved 7.8 billion-pound takeover proposal from Dutch rival Akzo Nobel, saying the 8 percent increase in the offer price is not enough.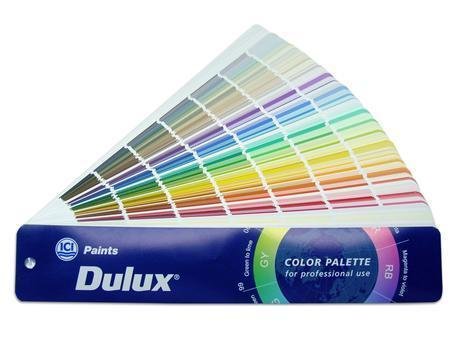 ICI, the maker of Dulux paints, said on Monday the two sides were still in talks after it rejected a 650 pence-a-share cash proposal from Akzo but it had not opened its books to the world's largest maker of industrial coatings.
Akzo, the maker of Crown paints, said it had teamed up with German consumer products group Henkel over its proposed bid, but there was no certainty it would make a better offer. Henkel would take on ICI's adhesives and electronics materials business if a deal went through, Akzo said.
Acquiring ICI would give Akzo a boost in the $85 billion (42 billion pound) coatings industry, allowing it to increase worldwide market share from around 10 percent to around 15 percent, ahead of second-ranked Sherwin Williams's 9 percent share.
"Akzo Nobel is evaluating its options. Whilst discussions continue, Akzo Nobel will remain financially disciplined," it said in a statement.
ICI, which rejected a 600 pence-a-share proposal from Akzo in June, said the new proposal was still too low.
"The board of ICI ... unanimously rejected it on the grounds that it failed to recognise the full strategic value of ICI," it said in a statement.
"ICI met with Akzo to ... explore whether it could be increased. This meeting did not result in an improved proposal. Discussions are continuing, however, ICI has not granted Akzo access to due diligence information."
A deal with ICI, which makes 27 percent of its sales in Asia, would also give Akzo a bigger exposure to fast-growing emerging markets and help it fix its underperforming European decorative business, with minimal antitrust issues, analysts said.
For Henkel, which makes adhesives and sealants, Persil detergents, Fa soaps and cosmetics, the purchase of adhesives and material business will add 1.3 billion pounds of sales.
"The businesses ... would be highly complementary. Within adhesives, National Starch (of ICI) holds very strong positions in non-wovens and athletic footwear, while Henkel is ... strong in the automotive and aerospace industries," Henkel said in a statement.
THIRD PROPOSAL UNLIKELY
By 10:35 a.m. British time Akzo shares were up 0.9 percent at 61.11 euros. ICI jumped 7.5 percent to 620.5 pence but remained well below the proposed offer price as some analysts are sceptical a deal can be done.
ICI shares, which rose 16 percent on June 18 when it said it had rejected the Akzo proposal, have since fallen, hitting a low of 576-1/2p on Friday in the absence of a fresh bid.
"The offer for ICI was already stretched at 600p ... the acquisition will not happen as the gap between what Akzo is willing to pay and ICI wants to have is too large to overcome," Rabo Securities said, although it expected Akzo may raise its bid up to 675p.
ICI's major shareholder Standard Life Investments said in June that only an offer well in excess of 7 pounds a share would make sense.
"If Akzo wants to strike a deal with ICI they still have slightly over a week. So far, however, ICI has not granted Akzo access to due diligence information ... we see little way how Akzo can find arguments to further increase its offer," said Petercam analyst Jan Van den Bossche.
The UK Takeover Panel said the August 9 deadline for Akzo to make a firm bid or walk away remained in place.
ICI, Britain's biggest chemicals company, has long been tipped as a bid target after slimming down to focus on higher-margin paints and adhesives. A failure to buy ICI would make Akzo itself vulnerable to a takeover bid, analysts said.
U.S. groups Dow Chemical and DuPont, Germany's BASF and India's Reliance might also bid for ICI, according to analysts.
The Akzo move reflects active consolidation in the global chemicals sector, which in recent weeks has seen a $6.5 billion deal between Huntsman Corp. and private equity firm Apollo Management and the $12.7 billion purchase of Lyondell Chemical Co. by Dutch-based chemicals and plastics maker Basell.
(Additional reporting by Mark Potter)
© Thomson Reuters 2022 All rights reserved.