Italy's Cucinelli IPO to close early on strong demand
MILAN - Italian cashmere house Brunello Cucinelli will close the books for its 150 million euro ($197 million) initial public offering (IPO) earlier than planned because of ample demand, the company said in a statement on Friday.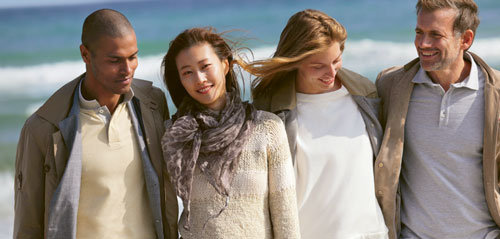 Brunello Cucinelli spring-summer 2012 / Photo: Brunello Cucinelli
The public offer will now close on Monday, April 23 instead of Friday, April 27 and the new shares are expected to start trading on April 27 instead of May 3.
Earlier on Friday, a source close to the matter told Reuters the IPO was fully covered even at the top of the price range set at 7.75 euros.
"All price levels have been amply covered," the source said.
The IPO is a welcomed sign of confidence for the crisis-hit Italian bourse after the success of Ferragamo's listing last year and the loss of fashion house Prada to an Asian listing in 2011.
Earlier this week, shares in luxury luggage maker Tumi soared in their market debut in New York, as strong demand in emerging markets for Western luxury brands lures investors into the sector's stocks.
"I think it will be (priced) at the top of the range. Investors that we met in the UK were very impressed," a second source close to the deal said.
If priced at the top of the 6.75-7.75 euro range, the IPO would value the Umbria-based company at 527 million euros.
The fashion house started its roadshow in Milan on Monday and the IPO had already been subscribed two times over before it moved to London on Wednesday, sources told Reuters earlier this week.
Umbria-based Cucinelli, whose 2,000-euro cashmere jumpers are worn by Prince William and Hollywood stars such as Demi Moore, wants to list a third of its shares on the Milan stock exchange.
Mediobanca and BofA Merrill Lynch are global coordinators on the deal.
© Thomson Reuters 2023 All rights reserved.