ITE Moda buys trade show Jacket Required
ITE Moda has acquired Jacket Required, the up-and-coming British menswear trade show. Its third edition, held on 13th and 14th July, attracted a record number of brands, buyers and press representatives, according to its organisers. "The success of Jacket Required so far has already proved that it meets the needs of this sector of the menswear industry, but with an established organiser now behind it we'll be able to fully realise its potential," said Mark Batista, co-founder of the show. Despite the number of exhibitors that it has in common with its New York equivalent, Capsule, Jacket Required stands out for its creative and mainly North European labels – Soulland, Elvine, Velour, Wood Wood and Prim I Am – which exhibit alongside sector leaders such as Levi's Made & Crafted, Aigle and Carhartt Work in Progress.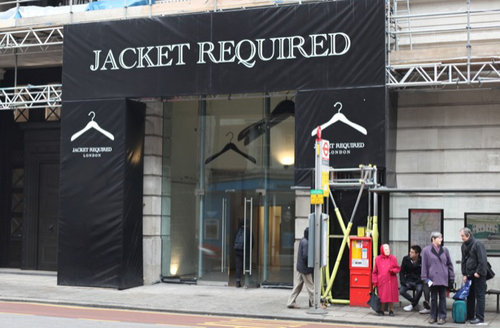 Jacket Required's third edition has just come to a close in London / Photo: DR
ITE Moda organises several British trade shows under the umbrella name "Moda", with womenswear, menswear, swimwear, lingerie and accessories editions. They are the leader in textiles trade shows in Great Britain, with almost 1,500 brands exhibiting in total. In August 2011, the company took a majority share in womenswear trade show Scoop International. Next August will see the first edition of Flip, a trade show specialised in action sports, surf and footwear, in Birmingham. ITE Moda also edits several trade publications in Great Britain including MWB, CWM and FE.
Copyright © 2023 FashionNetwork.com All rights reserved.