Japanese PM shares woes with Brown
By Isabel Reynolds
LONDON (Reuters) - Japanese Prime Minister Yasuo Fukuda plans to sound out Prime Minister Gordon Brown on climate change and inflation in their meeting on Monday, ahead of the G8 summit in Japan next month.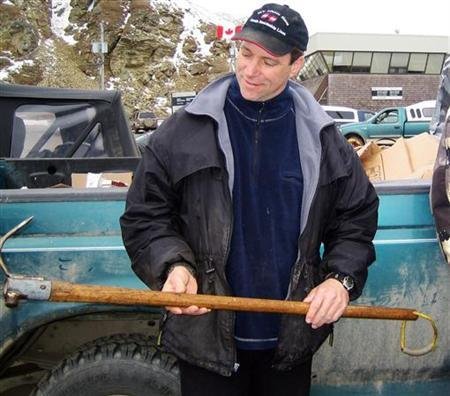 But the embattled Fukuda may find he chimes with Brown on a more personal level.
With support for the Japanese cabinet near lows not seen since 2001, Fukuda's lack of charisma and communication skills has sparked talk within his long-ruling Liberal Democratic Party (LDP) of replacing him before the party puts its massive lower house majority at risk by going to the polls.
That situation will sound familiar to followers of British politics, where Labour suffered a drubbing at the hands of the Conservatives in local elections last month and a recent survey showed support for the ruling party at its lowest since World War Two.
Many have suggested Brown step down to give Labour a chance of holding on to power in the next general election, though two senior government ministers dismissed such talk on Sunday.
The two leaders began their premierships in similar fashion last year -- each taking over the party leadership after the resignation of the previous prime minister and without a general election. Both enjoyed reasonably high approval ratings in the early days.
Brown gained kudos for his measured reaction to attempted car bomb attacks days after he took office and Fukuda was seen as a safe pair of hands likely to improve often fraught ties with Japan's Asian neighbours.
But both have now seen support drop close to 20 percent. Even the woes that have beset Brown and Fukuda in the last several months have points in common -- fuel taxes, economic concerns and rising inflation.
WHO WILL STAY THE COURSE?
Japanese often point out the similarities between their country and Britain, another tradition-bound island nation with a hereditary monarchy.
But the different political systems make it hard to judge which prime minister will last longer. Japan's LDP has been in government almost continuously since the 1950s.
"The opposition is much more of a government in waiting in the British case," said Koichi Nakano of Tokyo's Sophia University. "So in that respect the situation is perhaps more threatening for Gordon Brown."
Tokyo's habit of replacing prime ministers means few manage the feat of attending more than one annual G8 summit.
Fukuda's predecessor, Shinzo Abe, spoke at last year's G8 about playing host to world leaders at this year's summit on Japan's northernmost island of Hokkaido.
Two months later he stepped down with a stress-related stomach disorder, defeated by the difficulty of working with the opposition parties who dominate the upper house of parliament.
Fukuda himself said he may have drawn the short straw when he took on the leadership and it is unclear whether his possible successors, who include the hawkish former Foreign Minister Taro Aso, would fare any better in talks with the Democratic Party.
Fukuda need not call an election until 2009 while Brown can wait until May 2010.
While potential Labour leaders are jockeying for position, if they were to oust Brown, they would face huge pressure to call an election immediately and face a real risk of losing.
"He knows he's got two years and he wants to get on with that. There is a lot that can be achieved in that time," said a source close to Brown.
(Additional reporting by Sumeet Desai, editing by David Clarke and Mary Gabriel)
© Thomson Reuters 2023 All rights reserved.