Lagardere first-quarter sales fall, keeps earnings goal
LONDON - French media-to-aerospace conglomerate Lagardere posted a 12.5 percent drop in sales in the first quarter, weighed down by its fledgling sports unit and after it sold its international magazine business.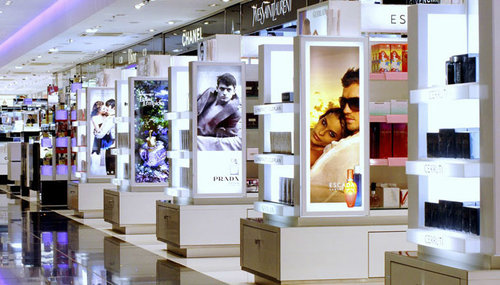 Aelia, operated by Lagardère / Photo: Lagardère
The group stuck to its target for stable recurring earnings before interest and tax this year, however, after posting a steep net loss last year.
"In the first quarter 2012, the economic backdrop proved uncertain, in particular in Europe, resulting for the Lagardere group in pressure on the advertising market and slackness in consumption," Lagardere said in a statement.
Sales fell 2 percent like-for-like in the first three months of the year to 1.58 billion euros ($2.04 billion), which Lagardere said was mainly because of the impact of a less favorable sporting events calendar.
Lagardere posted a 5.3 percent like-for-like drop in sales at its broadcast media and magazine division. Sales declined by half including the impact of disposals.
"The decline in sales was caused mainly by a negative trend in the advertising market at the beginning of this year, both in France and in Eastern Europe, as well as continued erosion for magazines circulation," the group said.
Across the Lagardere Active division, ad sales were down 7.2 percent and broadcasting sales down 4.8 percent, it said.
Lagardere said its full-year earnings target was based on stable ad sales at Lagardere Active compared with last year.
Revenue dropped 28 percent like-for-like at its struggling sports rights and marketing business, Lagardere said, adding that the business was stable excluding the impact of the timing of sport events.
The company's largest division, Lagardere Services, posted a 2.4 percent rise in quarterly like-for-like sales as growth in retail activities more than offset a downturn in distribution, it added.
Lagardere head Arnaud Lagardere confirmed its profit forecast at its annual shareholder meeting last week, when he said earnings were in line with expectations in the first quarter though the period was "a little bit harder" in terms of sales.
© Thomson Reuters 2023 All rights reserved.