Macerich sells stake to Heitman for $167.5 million
Oct 1 (Reuters) - U.S. mall owner Macerich Co (MAC.N) said it had sold a 49.9 percent stake in two of its properties, Freehold Raceway Mall and Chandler Fashion Center, to real estate investment management firm Heitman LLC, for $167.5 million.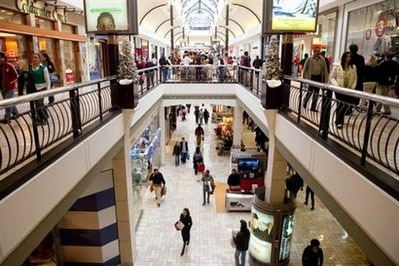 Photo : Brendan Hoffman/AFP
Under the terms of the deal, Chicago-based Heitman will also assume a pro-rata share of the property level debt.
The deal is a part of the retail-focused REIT's strategy to raise capital through joint ventures, in a bid to pare down its debt load.
Earlier this year, in August, Macerich Chief Executive Arthur Coppola had said a sale of part of a mall in the New York borough of Queens helped pay down $200 million from its unsecured term notes.
The CEO had anticipated breaking the target of netting $500 million through joint venture and asset sales.
On Sept 21, Macerich said it had paid off $446 million of its 2010 term notes, capital for which had been raised through joint venture sales.
Shares of the Santa Monica, California-based REIT closed at $30.33 on Wednesday 30 September on the New York Stock Exchange. (Reporting by Biswarup Gooptu in Bangalore; Editing by Anshuman Daga)
© Thomson Reuters 2023 All rights reserved.