Male buddy show "Big Shots" misfires
By Barry Garron
LOS ANGELES (Hollywood Reporter) - Having succeeded with "Desperate Housewives," ABC now takes a shot at desperate husbands. Executive producers Charles McDougall and Jon Harmon Feldman rounded up a group of some of TV's hunkiest and appealing actors. But when all is said and done, the series feels less like Wisteria Lane than "Stand By Me" channeled through Danielle Steel.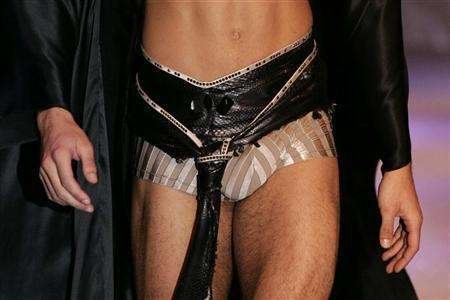 "Big Shots" is a tricky show because while it is supposed to be about men and their dramatic issues, it isn't aimed at men, at least not the way "Housewives" is aimed at women. With "Housewives," you get some far-fetched predicaments, but it's still not hard to relate to the characters. The stars of "Big Shots," on the other hand, are plucked from the Fortune 500 and exist in a different universe. Their lives are governed by the SEC and the IRS, not the PTA.
Preceded by "Ugly Betty" and "Grey's Anatomy," "Big Shots" caps off an ABC female-friendly evening. Consequently, it has less to do with the problems of men than what women imagine, and maybe fantasize, those problems to be. This results in a series ostensibly about male friendship in which all the guys are well-dressed and impeccably groomed and never meet in bars or watch sports on TV.
Take, for example, Duncan Collinsworth (Dylan McDermott), CEO of a big cosmetics company. Since his divorce from Lisbeth (Paige Turco), sex with her is more exciting than ever. The inference here is that Collinsworth is unable to fully commit and is emotionally immature, whereas from a male perspective, this is just a delightful situation in which one enjoys the milk without being responsible for the cow.
Or take Karl Mixworthy (Joshua Malina), CEO of a pharmaceutical giant, who is married to a saint (Amy Sloan) but cheats on her with a sexually adventurous mistress (Jessica Collins). Only in a woman's parallel universe would the mistress get tired of playing second fiddle, march over to his house and then bond with the wife.
The other two members of the male quartet are James Walker (Michael Vartan), an astute business exec swiftly climbing the corporate ladder, and Brody Johns (Christopher Titus), head of a crisis management firm. Walker is faithful through and through. So, to restore cosmic balance, his wife cheats on him. Johns has been henpecked so long that his complaints sound hollow.
Creator Feldman packs an enormous amount of story into the pilot, including Duncan's testy relationship with his 19-year-old daughter (Peyton List), a potential scandal in his past and James' more-than-collegial relationship with fellow executive Katie Graham (Nia Long).
Still, for this show to work, it will have to interest women viewers in an artificial version of male camaraderie, which could be a tough sell. Network competition consists of a solid hit, CBS' "Without a Trace," and a possibly fading "ER" on NBC. This might be the year that cable makes inroads on Thursday night.
Cast:
Duncan Collinsworth: Dylan McDermott
Karl Mixworthy: Joshua Malina
James Walker: Michael Vartan
Brody Johns: Christopher Titus
Lisbeth: Paige Turco
Cameron Collinsworth: Peyton List
Marla: Jessica Collins
Wendy Mixworthy: Amy Sloan
Katie Graham: Nia Long
Executive producers: Charles McDougall, Jon Harmon Feldman; Producer: Carol Trussel; Director: Charles McDougall; Creator-teleplay: Jon Harmon Feldman; Director of photography: David Franco; Production designer: Nina Ruscio; Editor: Jim Page; Music: Josh Kramon; Set decorator: Ron Olsen; Casting: Susan Edelman.
Reuters/Hollywood Reporter
© Thomson Reuters 2023 All rights reserved.