Massmart CEO sees sales up 20 pct in next few years
May 9 - Massmart is likely to see sales grow by more than 20 percent due to increased floor space over the next few years, the chief executive of the South African retailer said on Monday.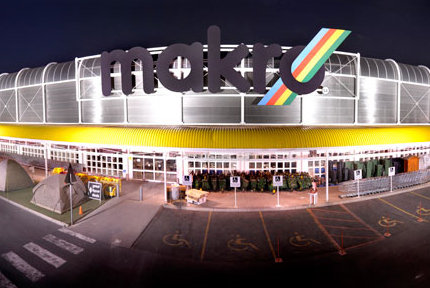 Makro store (Massmart group)
Grant Pattison also told a government hearing the company expects to expand its retail floor space by 8 percent this year and next, and 5 percent in 2013.
Pattison made the comments as part of his testimony before South Africa's Competition Tribunal, which is holding a hearing this week on Wal-Mart's $2.3 billion bid for control of the South African retailer.
South Africa's powerful unions have lined up against the deal, which has already gained shareholder approval. South Africa's government has also said it wants assurances that Wal-Mart will not cut jobs.
(Reporting by Tiisetso Motsoeneng and Mmathabo Tladi)
© Thomson Reuters 2021 All rights reserved.