Multichannel: 79% of customers prefer to buy in store
Out of 32,000 consumers surveyed from 32 countries, 79% prefer to make in-store purchases. Far from simply becoming showrooms, the importance of stores remains undeniable.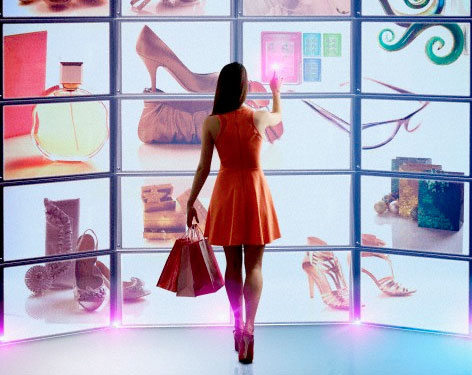 An opportunity, for the study's sponsor, the real estate company CBRE, which presented the results at MAPIC in Cannes. Brands can indeed take part in a more social purchasing process. No less than 42% of customers now also use social networks for product feedback.

Approximately 75% of consumers look for specific items online, often interacting with both retailers and other consumers to research products.
Mobile devices also play an important role, with 30% of consumers using them to compare prices and product details. This is particularly true in the Asia-Pacific zone, where the availability of the Internet on mobile devices has spread more quickly than elsewhere.

In China, 49% of customers use a smartphone to purchase products. Click and collect is also major, with consumers buying online and collecting products in-store on average every three weeks, offering significant retailers cross-selling opportunities.

"As the relationship between the physical store and the online world becomes increasingly complex, landlords and retailers face two key challenges," said Nick Axford, global head of research at CBRE. "The first is the ongoing need to offer great service, outstanding product ranges and value added services to customers. Secondly they should also be looking at relevant ways to capitalize on trends in digital technology and social media." 

For Axford, the importance of the customer experience will more than ever become a key factor. And the use of technology in the future will only have a future if it is seamless with the physical world. The recent attention given to click and collect shows that true omnichannel retailing is becoming "a reality."
 
Copyright © 2023 FashionNetwork.com All rights reserved.