New York cracks down on counterfeit luxury goods
By Basil Katz
NEW YORK (Reuters) - New York authorities are cracking down on the sale of counterfeit luxury items, shutting down 31 stalls in raids on Tuesday 8 December and Wednesday 9 December and seizing $1 million (614,000 pounds) of fake bags and watches.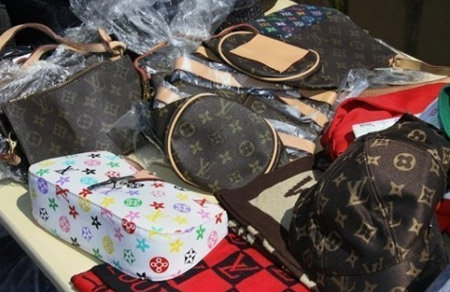 Valery Hache / AFP
With the holiday season in full swing, police shut down retailers in 10 buildings along the Canal Street shopping mecca in Manhattan's Chinatown, a long-time favourite for bargain-hunters.
The tourist attraction, famed as a place to buy a cheap imitation Rolex watch, is part of larger counterfeit industry that costs legitimate luxury goods makers untold millions.
"We're just not going to have any tolerance for people selling knock-offs. It's not fair to companies that invest in their brand," Mayor Michael Bloomberg said. "We want people when they buy things to know exactly what they're getting."
The fake goods included items masquerading as Tiffany, Chanel and Gucci, owned by luxury goods seller PPR.
A special unit, created in 2006 to crack down on trademark counterfeiting and other crimes, had been making undercover purchases of fake goods, including handbags, perfume, clothing and jewellery, before the raids.
A Bloomberg spokesman said no arrests had been made and a case against the building owners would be pursued in civil court.
"One million dollars is a big take," said Kevin Burke, CEO of the American Apparel & Footwear Association, a trade organisation representing apparel and footwear brands.
"As good a job as customs is doing (at intercepting black-market imports), this shows there is plenty more coming in."
The raids may have been meant to coincide with the holidays, said Susan Scafidi, a professor at Fordham University School of Law in New York.
"It's no wonder that a city eager to promote its fashion industry, and brand owners eager for holiday sales, would come together to at least interrupt the fake trade at its local epicentre during the all-important fourth quarter," Scafidi said.
In 2008, counterfeit fashion goods represented nearly 60 percent of all goods seized at the border, the association said, though it has not placed an exact dollar figure on the losses.
(Editing by Daniel Trotta and Eric Beech)
© Thomson Reuters 2023 All rights reserved.