New York's The Train and The Box reveal their designers
Always wedged between the end of New York's Fashion Week and the beginning of tradeshows, The Train and the Box will welcome 77 French brands and designers. American designers will also be present of course, and both will be showcasing their collections at the terminal Warehouse, an old train station at Chelsea square.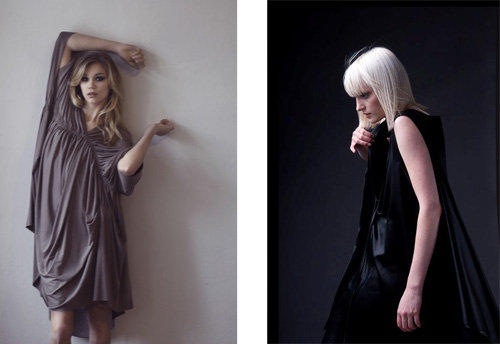 Austrian designs are this year's focal point. Here, Mangleware and Edith A'Gay
Among the brands confirmed are Bensimon, Cauliflower by Issey Miyake, Didier Ludot, La Petite Robe Noire, Ethos, as well as Benoit Missolin's accessories. Meanwhile, Prêt A Porter Paris has announced a special focus on the Austrian fashion scene by hosting the collections of AND_i, Anna Aichinger, Mangelware and Edith A'Gay.
Prêt A Porter Paris has recently strengthened its partnerships abroad, most notably with American designers, in order to mark their presence at The Train in New York and at Atmosphere's second edtion in Paris.
Copyright © 2023 FashionNetwork.com All rights reserved.