Overseas sales boost Estee Lauder, shares soar
NEW YORK, Oct 29 (Reuters) - Cosmetics maker Estee Lauder Companies Inc (EL.N) posted better-than-expected quarterly earnings due to strong sales abroad and heavy spending on advertising and its shares soared 15 percent to an all-time high.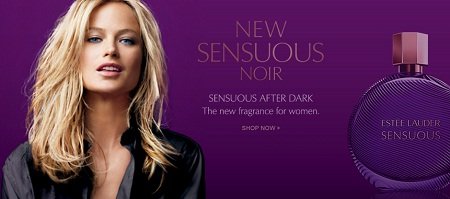 Estee Lauder - new fragrance
The maker of Clinique, M.A.C. and other beauty brands raised its full year earnings per share estimate to $2.90 to $3.10, excluding restructuring charges, up from a range of $2.80 to $3.05.
Sales and profits were up strongly in Europe and the Middle East. Sales rose 12 percent in the Americas, led by skin care product purchases in the United States, but operating income for the region was down.
The results led Stifel analyst Mark Astrachan to raise his rating on the stock to "hold" from "sell," saying that while he thinks sales growth will slow over the rest of the fiscal year, it will remain stronger than that of other household products and personal care companies.
Estee Lauder's net earnings were $191.1 million, or 95 cents a share, for the first quarter ended Sept. 30, compared with $140.7 million, or 71 cents a share, a year earlier.
Excluding one-time items, earnings per share were 97 cents for the quarter. Analysts on average expected 77 cents a share, according to Thomson Reuters I/B/E/S.
The earnings were in sharp contrast to disappointing results at cosmetics makers Avon Products Inc (AVP.N) and Revlon Inc (REV.N), which both saw weak domestic sales despite pouring more money into advertising.
L'Oreal, the world's biggest cosmetics maker, beat forecasts last week as its luxury brands Yves Saint Laurent and Lancome rebounded.
"Sales were up about 12 percent in the U.S.," Morningstar analyst Erin Swanson said of Estee Lauder. "That's significant but we're not convinced that's sustainable."
Estee Lauder also attributed its better results to lower costs.
Sales rose 14 percent to $2.09 billion, ahead of the $2.02 billion projected by analysts.
Estee Lauder forecast full-year sales to grow between 7 percent and 9 percent, up a percentage point from a previous outlook.
Shares were up $8.97 at $73.38 in morning trading on the New York Stock Exchange.
(Reporting by Jon Lentz; Editing by Lisa Von Ahn, Dave Zimmerman)
© Thomson Reuters 2023 All rights reserved.